VueScan Newsletter - February 2023
Hello again!
Greetings to all our regular readers and a big hello to our new readers!
As many of you know, we release regular updates and then – every so often - we release a significant new release. Since our last newsletter we have done just that! VueScan 9.7.98 introduces AI and Machine Learning technology which starts to simplify and improve the scanning process. This version is designed to reduce the number of settings users have to set and to help them achieve the best scans possible. You can read more about this new release below.
As always, please continue to contact us with all your product suggestions and comments, they assist us greatly in our planning for future development.
And if you do use Facebook, please continue to add reviews for us. As a small company it really helps us – so, once again, thank you. (And thank you for telling your friends and colleagues about us.)
Remember you can contact us for technical support (we need a Problem Report) and any general enquiries, suggestions or feedback here.
Remember to send us in any details of your scanning projects. It's really interesting for us to see what you're all working on, and other users love to see them as well.
Thank you for being with us and we hope you enjoy this newsletter.
Beverley.
Restoring Faded Slides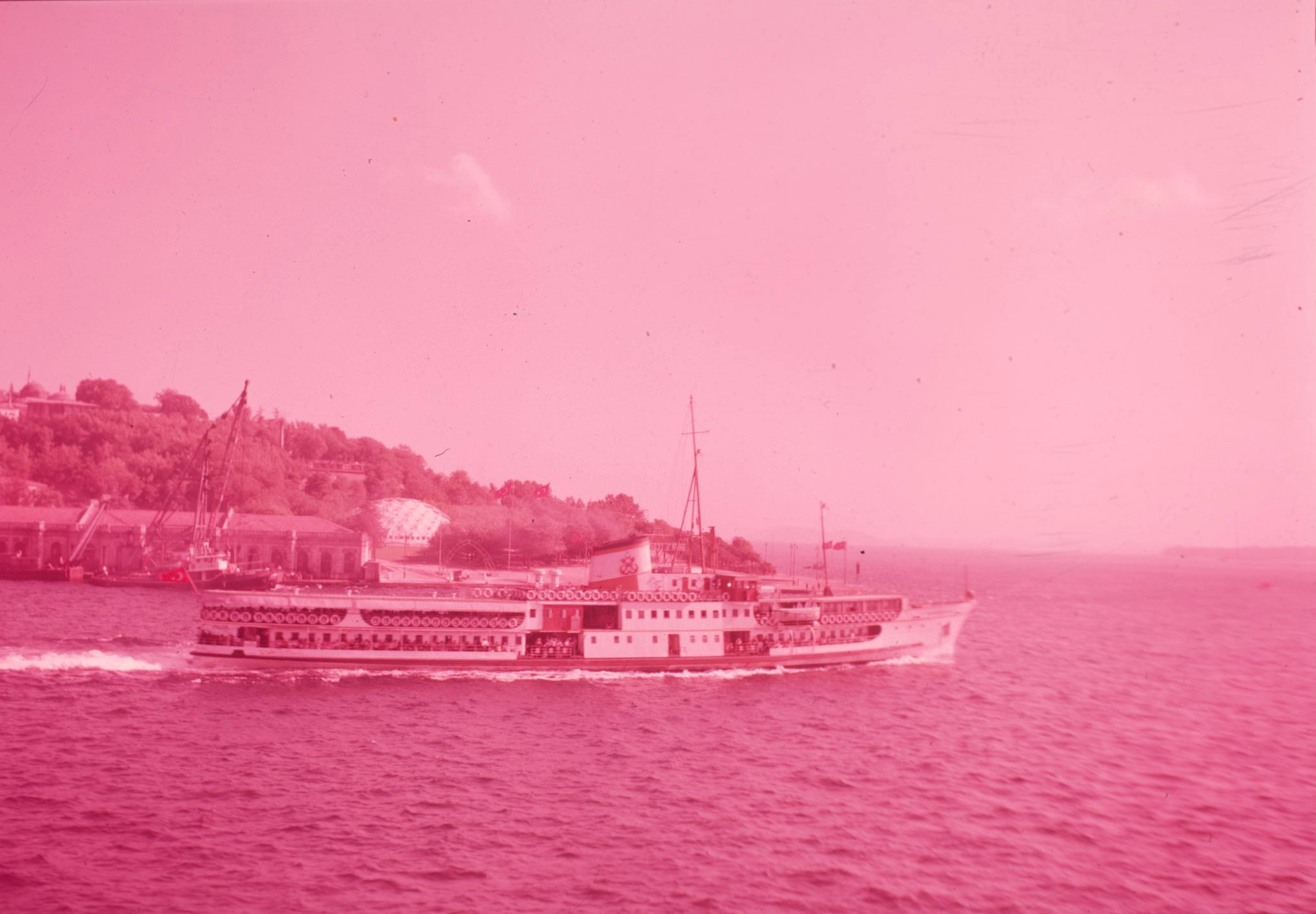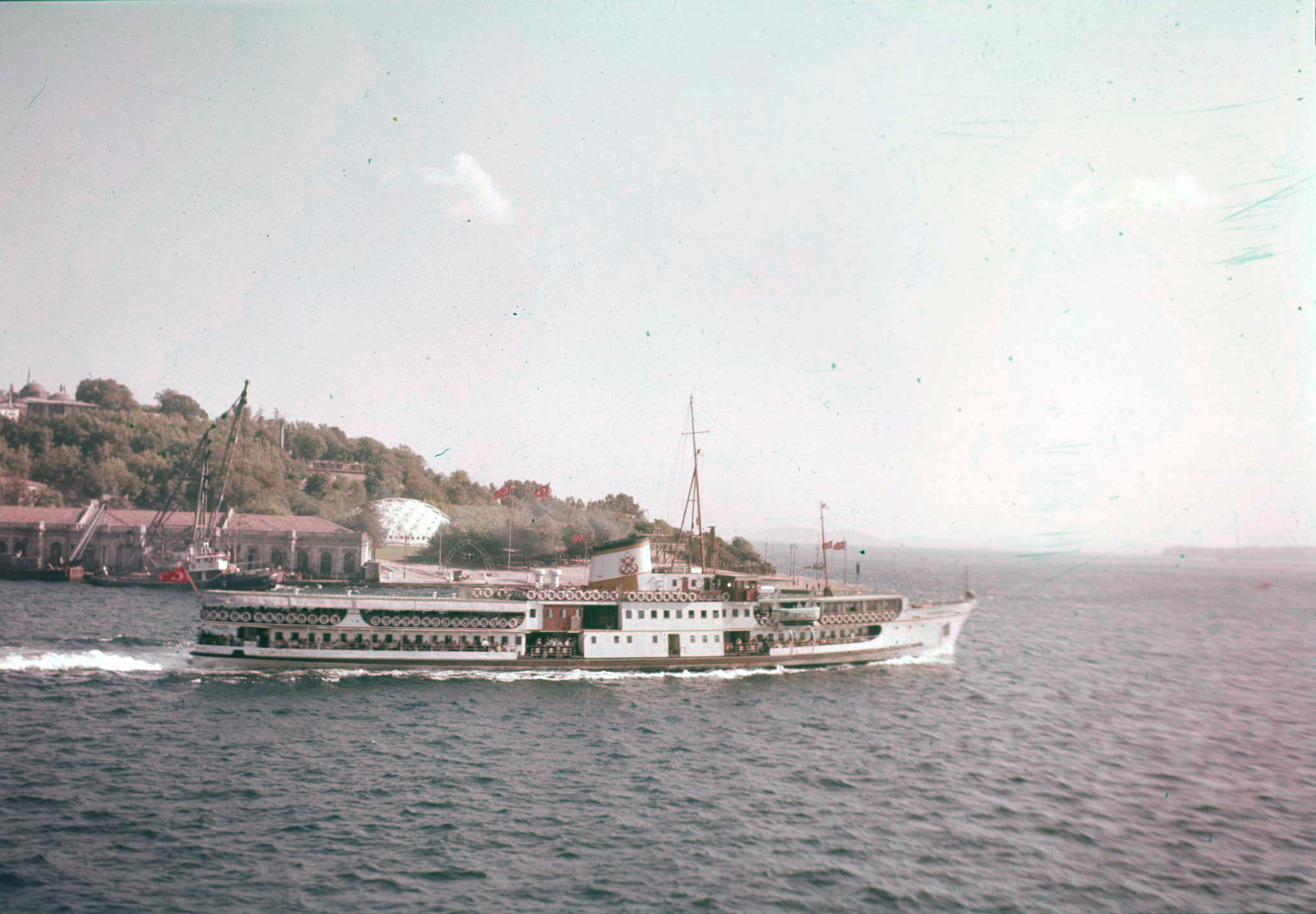 A scanned slide before and after fading correction performed by VueScan
We get a lot of questions from our customers about what to do when their slides have faded. It's a common problem that can occur due to exposure to light, heat, and age. Faded slides can be a disappointment, but there is a solution! Our recent article discusses how VueScan can help restore your faded slides to their original colors using VueScan's advanced color correction algorithms. So if you're looking to bring your old memories back to life, check out our article on how to restore faded slides here.
VueScan 9.7.98 released with AI and Machine Learning Technology
VueScan 9.7.98 is a major update for us, introducing AI and Machine Learning technology to simplify and enhance the scanning process. It can automatically detect the type of transparency being scanned - slides, color negatives, or black and white negatives - and adjust the scanning settings accordingly. And after we received so much feedback from our recent article on faded slides we also added a machine learning model to detect and restore faded slides. Our goal is to make scanning more automatic and efficient while improving the quality of scans. We plan to expand this technology in future releases.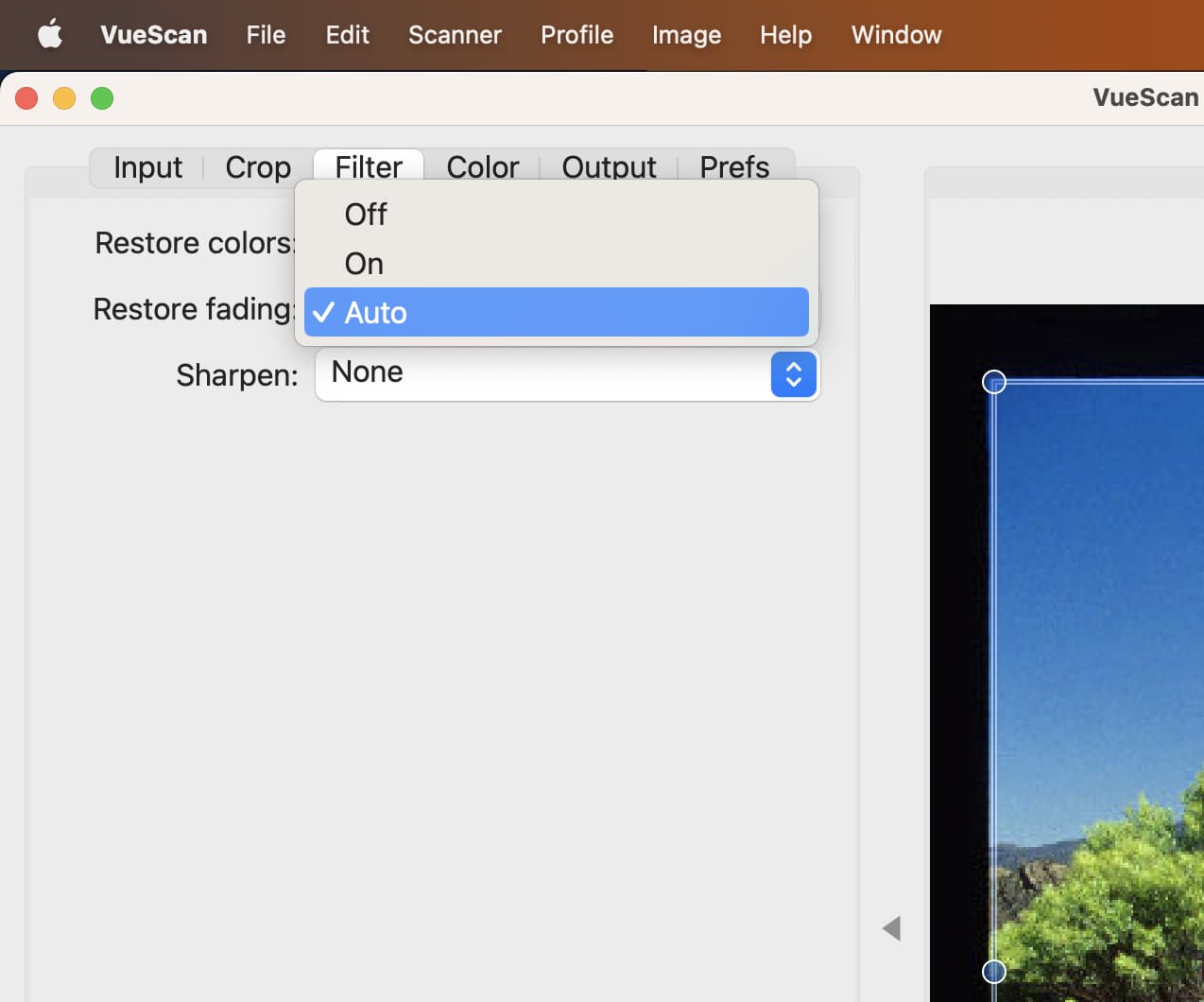 You can play an active role in helping VueScan become more powerful. Enabling Prefs | Send Preview data can help us train our AI algorithms on more images, making VueScan more powerful and effective. With continued integration of AI and ML, VueScan looks forward to automating various aspects of the scanning process, allowing users to focus on their scans. Learn more about this release and our plans for the future here.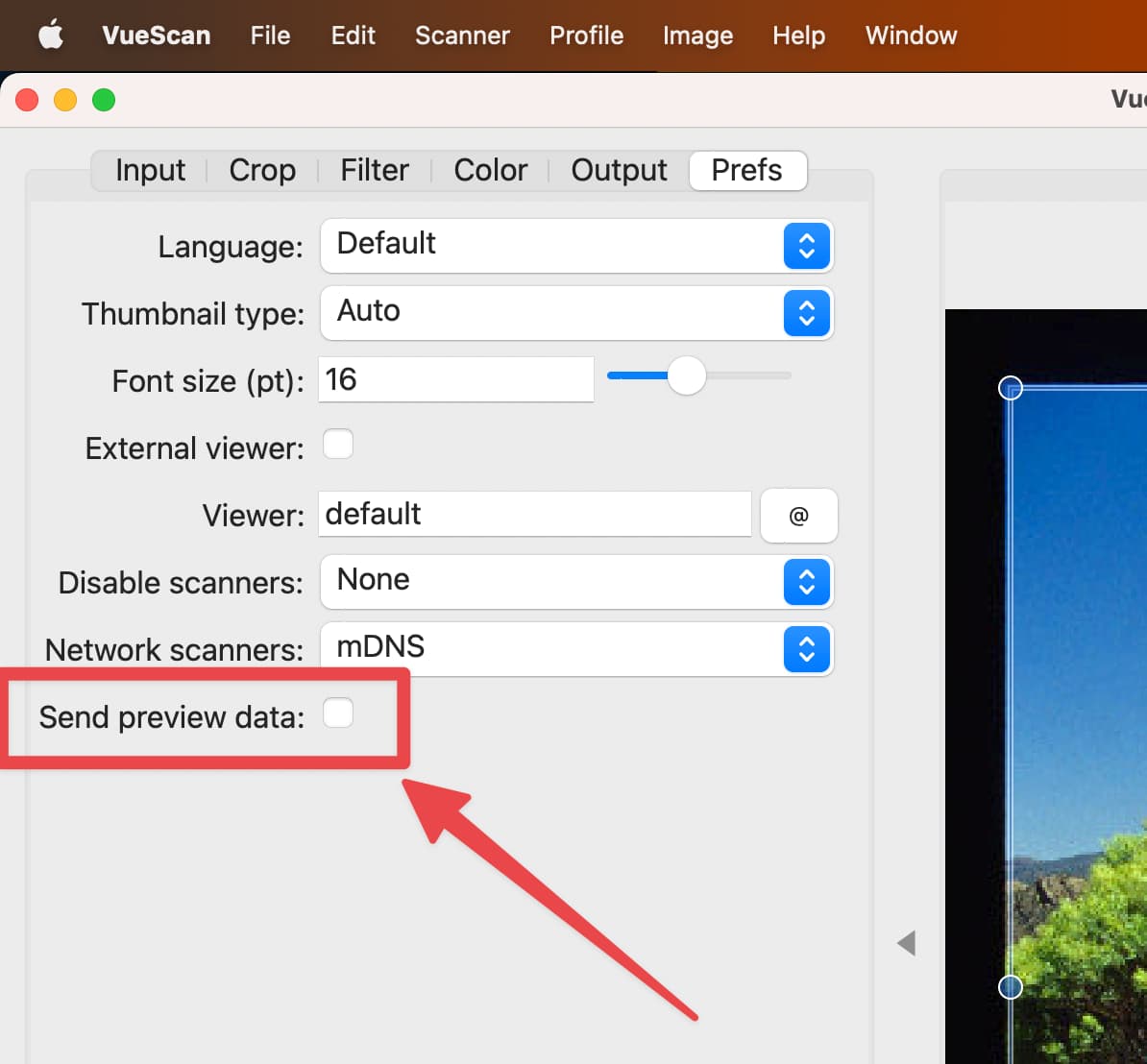 Support for the new range of Pacific Image Electronic Scanners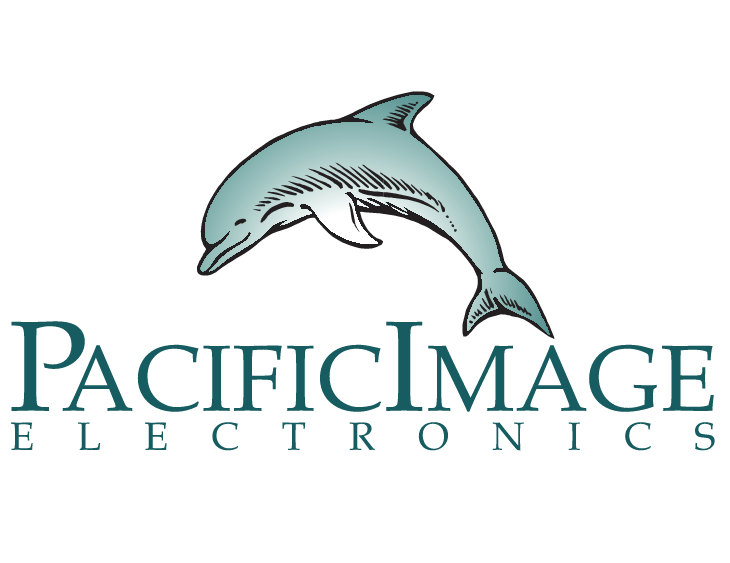 We've been working hard with the technical team from Pacific Imaging Electronics (PIE) to bring you support for their latest range of scanners. The new scanners from PIE are top notch, including the PIE PowerFilm Plus, PIE PowerSlide X Plus, PIE PrimeFilm XA Plus, and PIE PrimeFilm XE Plus. With VueScan's support, you'll be able to take full advantage of the advanced features and capabilities of these scanners. We're proud to continue our commitment to providing the best possible scanning experience for our users, and partnering with PIE is just one example of how we strive to stay ahead of the game and having compatibility with as many scanners as possible. So, if you're the owner of one of these new PIE scanners, or are looking for a scanner to use to scan film, be sure to check out PIE's new scanners and download the latest version of VueScan.
VueScan Updates
Since the last newsletter, we've released VueScan 9.7.98 and 9.7.97.
What's new in version 9.7.98
Added support for Input | Media type - Auto for film scanners
Added support for Filter | Restore fading - Auto for slide scanning
Read more about those new features here
Manual cropping with the mouse is restored to previous setting on Preview
Improved scan speed for many Canon Pixma document feeders
Fixed problem with duplex (two-sided) scanning with scanners that flip pages
Fixed problems with thumbnails of Cropped area
What's new in version 9.7.97
Added support for 4 new PIE scanners
Improved support for PIE PowerFilm
Improved support for Crop | Multi crop option
Fixed problem with Canon MF240
Small improvements to user interface on Windows
Q & A
Q) Hi, I'm using VueScan to scan oil paintings on canvas with an Epson V600 scanner.  I'm getting a lot of odd reflected light from the texture of the canvas.  Are there any settings in VueScan that I could use to avoid this? Thank you.
A) You might try experimenting with Input | Lamp. The V600 (and the 4870, 4990, V700 and V800) have two lamps when doing flatbed scans. ICE for flatbeds uses two normal lamps to scan the paper twice.  Since the lamps throw shadows at different angles, anything that throws a shadow (like a bit of dust or dirt) can be found due to the shadows going in different directions.
Some things, like paintings, look different when illuminated with the left lamp or the right lamp. Input | Lamp will improve your scans of oil paintings because they have 3D texture.
Note: When we added more resolutions for Epson scanners recently (including scanning at higher than the optical dpi if the motor dpi supported it), the multi-sample scanning temporarily stopped working.   Multi-sample scanning on Epson takes advantage of the fact that Epson scanners can scan at X and Y resolutions independently. For instance, if someone is scanning at 1600 dpi but wants less noise in the scan, they can set Input | Number of samples to 4 and it will scan at 6400 dpi in the Y direction and average every 4 scan lines, increasing the number of effective noise-free bits by log2(4) = 2 additional bits.   The re-released version of 9.7.95 does this and seems to work in all the test cases I used with the V600. Someone else tested this with the V850 and it also worked.
Q) I have a Microtek Scanmaker S400. Is there some way to convert SCSI to USB?
A) A used USB to SCSI converter on eBay will cost more than $200.  Probably a better way to spend your money would be to buy a used Epson Perfection V600.
Customer Comment
We receive many kind comments from our customers, and we appreciate it very much. We reply to all your emails so please continue to send them in.
So happy you folks are continuing to update and maintain VueScan! A lot of long-time software developers have given up on their product and left us users hanging. It's so nice to open VueScan and see that there is yet another new version available to download! (It only takes a couple of minutes, and I usually go ahead and update even if I have a scanning project that I need to start.)
Sheri, USA.
Hi Team VueScan,
Thanks for the continuous development in Vuescan. My Go To scan app, already 10 years! One of the reasons my 10 year old Brother All in One, 6510DW, is still running!
Greetings from the Netherlands, Daniel.
I must say I am really impressed with your driver software for my HP Scanjet G3110.  I used it for a document I really needed scanned today and it worked flawlessly! Your software has saved me not only the $300.00 - minimum to purchase new hardware, but also the time it takes to drive over to Best Buy and figure out what is compatible with Windows 11.
In addition, I do not have to toss out older hardware!
I find your software very easy to use, and has more features than my original HP software.  I purchased the Standard Edition, because that is all I need at this time.
Stuart - Far North Suburbs of Chicago, USA.