VueScan 9.7.98 is a significant new release that introduces AI and Machine Learning technology into VueScan to start to simplify and improve the scanning process. The new version of VueScan is designed to reduce the number of settings users have to set and to help them achieve the best scans possible.
Automatic Media Type Detection for Transparencies
The first feature in this release is the introduction of automatic media detection. The software has the capability to identify the type of transparenct media being scanned, whether it be slides, color negatives, or black and white negatives, and adjust the scanning settings accordingly. This eliminates the need for users to manually select the appropriate settings, as VueScan takes care of it all for them.
We understand that when users first launch the software, they may feel overwhelmed with the number of options available. That's why we have worked to incorporate as much smarts into the program as possible, in order to simplify the process. By automatically detecting the type of transparency being scanned, we can set the appropriate options for you, allowing you to focus solely on the task at hand, rather than worrying about which options to choose. Our goal is to make the scanning process as seamless and efficient as possible, so you can spend less time navigating through options and more time capturing your memories.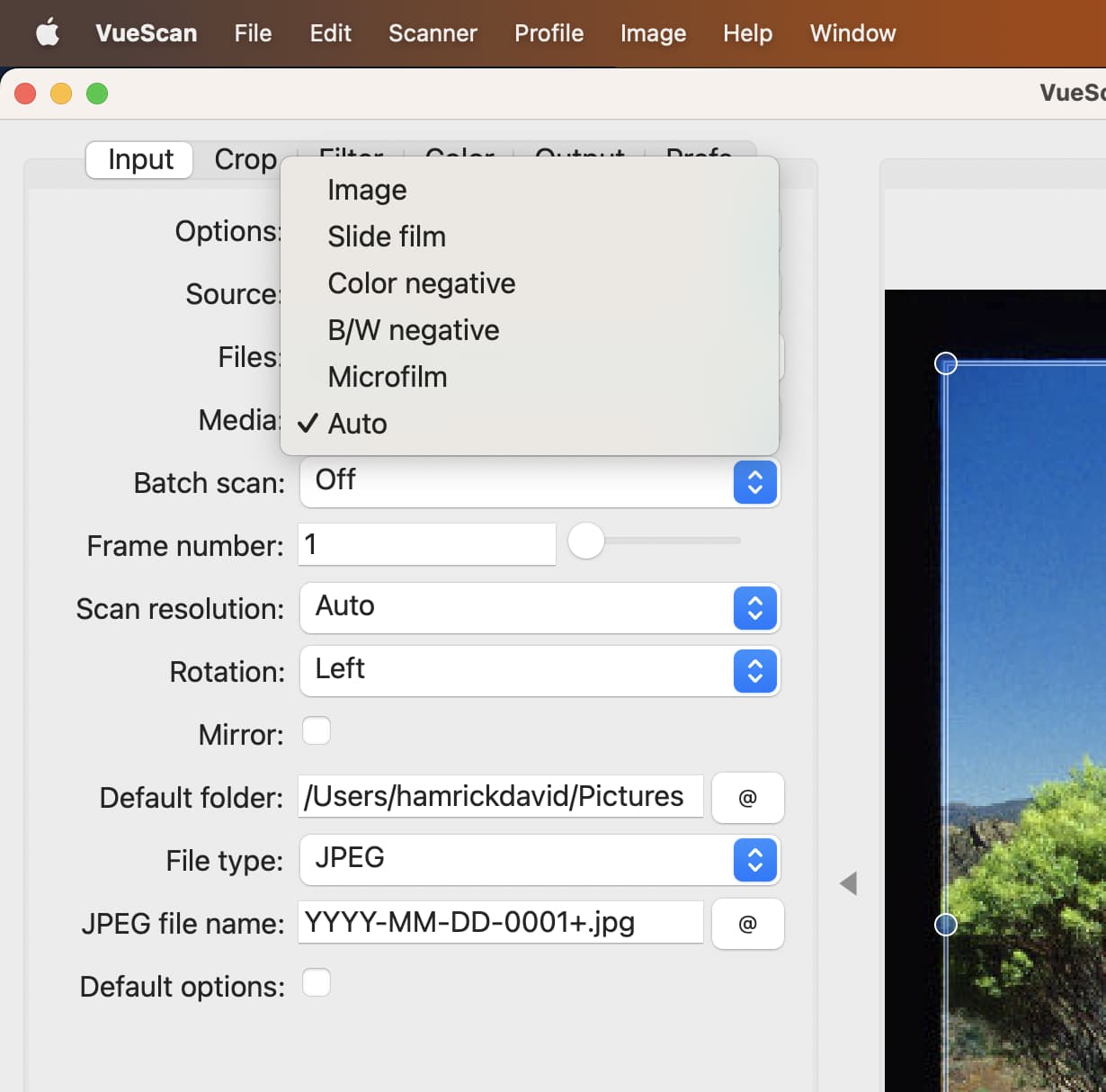 By default, the Input | Media option in VueScan is set to Auto, allowing the software to automatically detect and identify the type of media being scanned, including black and white negatives, slides, and color negatives. However, if desired, users can manually change the media type to a specific option, ensuring the correct scanning settings are used. This flexibility allows for the scanning of a variety of media types without having to constantly adjust the setting
Automatic Fading Detection/Correction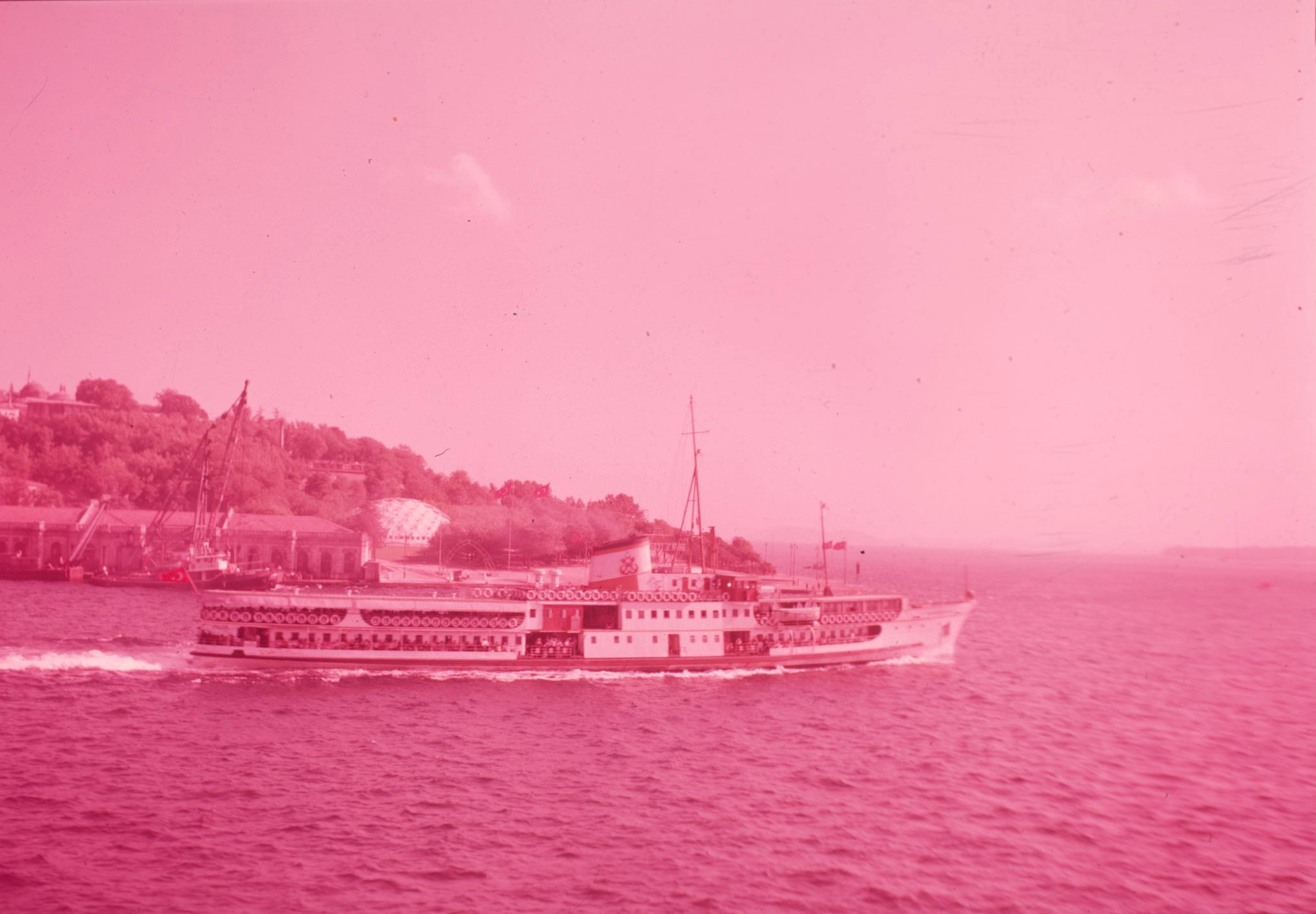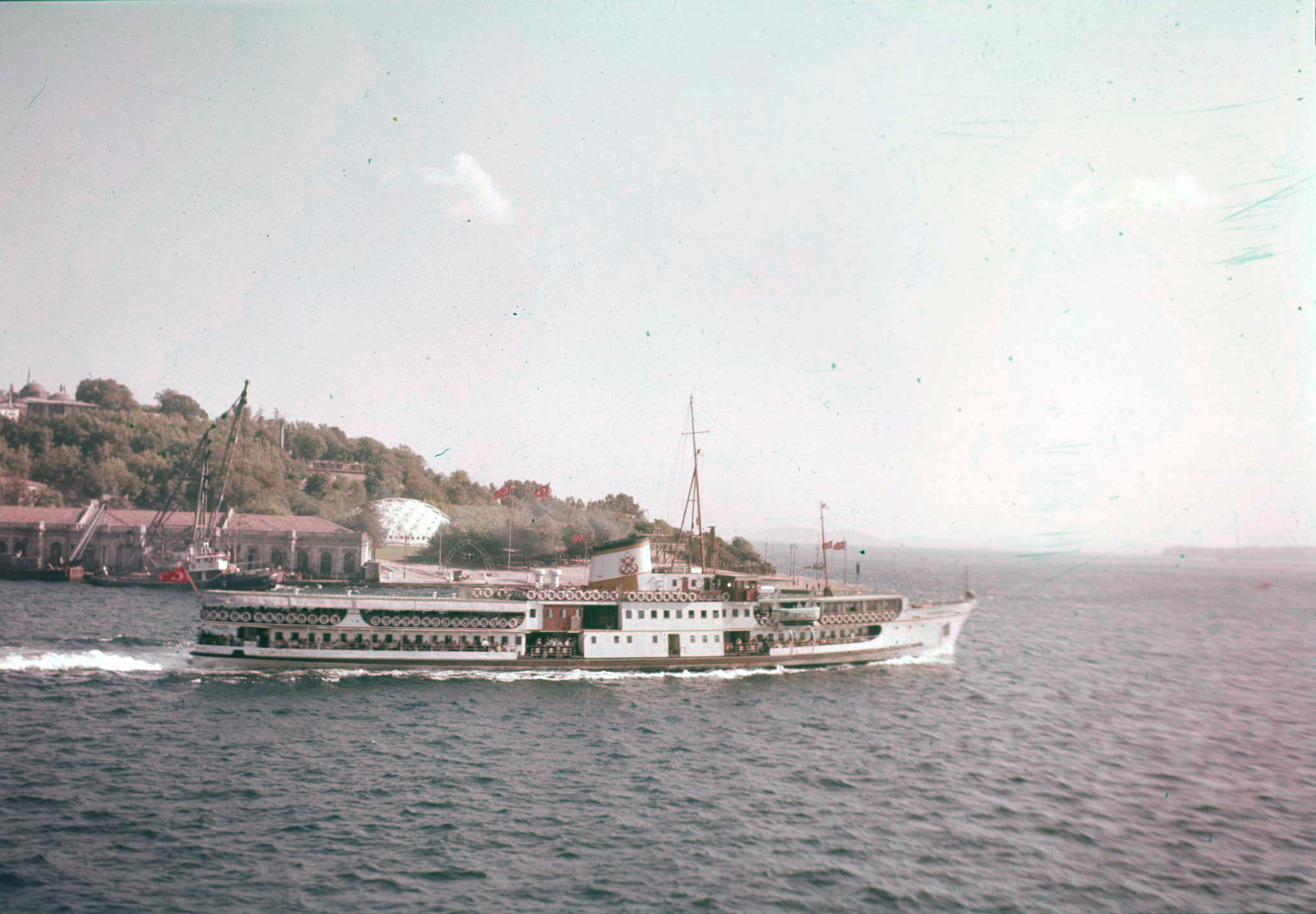 A scanned slide before and after fading correction performed by VueScan
Another highlight of this release is the automatic detection and correction of faded slides. Using a machine learning model that we trained, VueScan can identify faded slides and restore them to their original colors, providing users with stunning results.
Our recent blog post on VueScan's ability to correct faded slides generated a great response from users who were unaware of this feature. Our aim was to make it simple for everyone, so we trained a machine learning algorithm on a large dataset of faded and non-faded slides. This allows VueScan to automatically detect and restore faded slides, making the process effortless for users.
Filter | Restore Fading is set to Auto by default, but can be turned off for individual scans or always turned off. This means that users can either let VueScan handle the correction of faded slides automatically or take control themselves and turn the feature off if desired.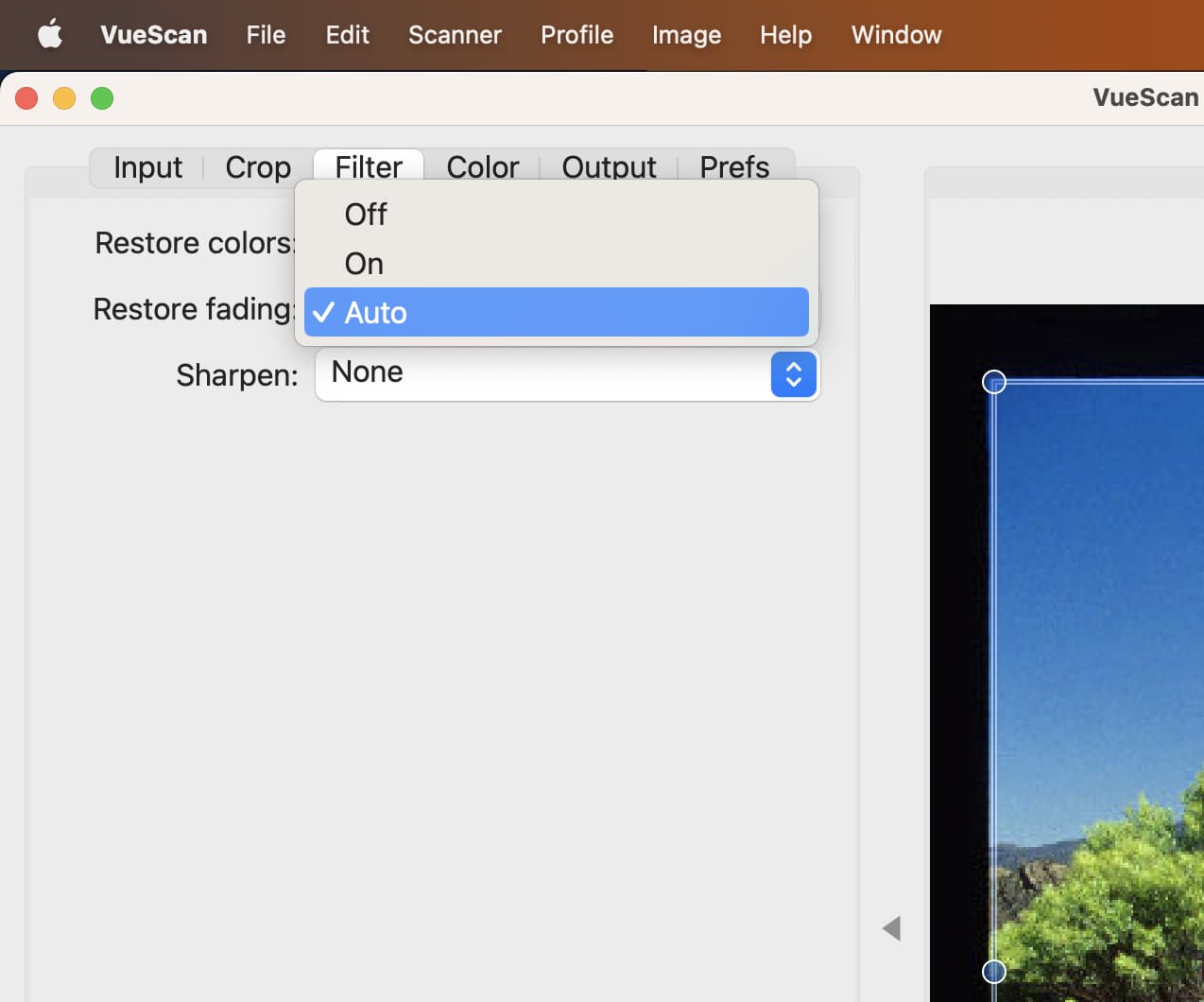 The automatic correction of faded slides is just one example of how VueScan leverages the power of AI and machine learning to deliver better scanning results. And if you find examples where VueScan doesn't find your faded slides, please let us know so we can continue to refine the model.
Better Manual Cropping
VueScan 9.7.98 also introduces improved manual cropping capabilities. VueScan offers three different cropping modes: auto, preset sizes, and manual. Previously, if a user had to make adjustments to the auto crop while scanning, it would remain in manual mode for the next scan. However, in the latest release, the software will revert back to the auto crop for the next scan, as the next item to be scanned is likely to be different and therefore will require different cropping. That being said, users still have the option to manually switch to manual crop and adjust the crop as needed. This updated feature streamlines the scanning process, making it even easier for users to get the best representation of their scanned items.
The Next Steps
We have started to incorporate Artificial Intelligence and Machine Learning in many of our features, and automatic media type detection and automatic fading detection is just the beginning. We want to make the scanning process more automatic and efficient with a whole range of machine learning algorithms. But in order to do so, we need your help.
Machine learning algorithms require a large number of examples in order to effectively learn how to recognize patterns. To help VueScan continue to improve, users can enable Prefs | Send Preview data.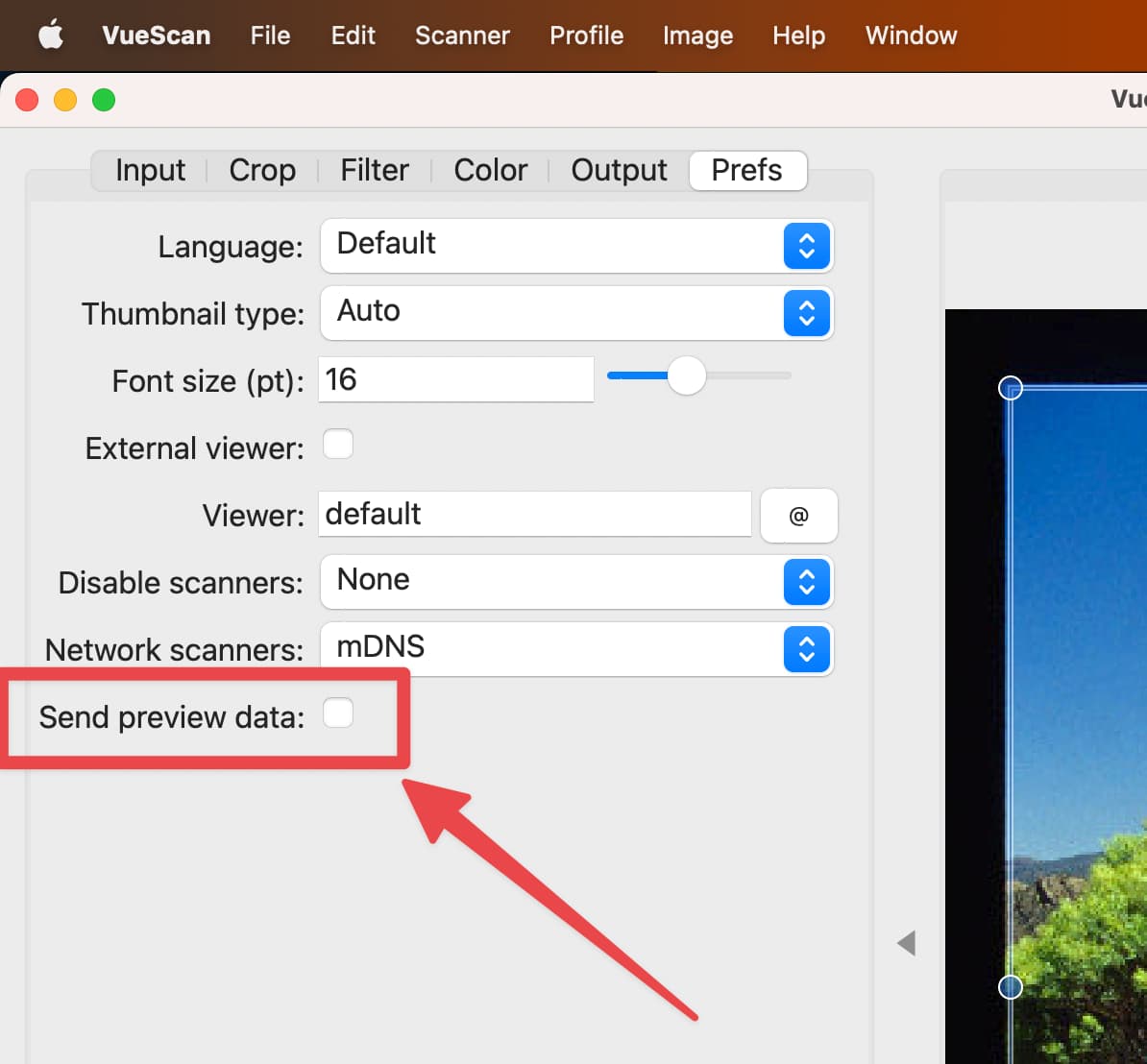 This feature will send a low-resolution copy of the scanned image to the VueScan servers, allowing the AI algorithms to be trained on the images. This will help improve the software's accuracy and ability to automatically detect media type and fading. By participating in this process, users can play an active role in helping VueScan become even more powerful and effective in the future.
We are excited about upcoming releases of VueScan and the continued integration of artificial intelligence and machine learning into our software. Our mission is to make VueScan as user-friendly as possible, yet provide users with the capability to achieve the highest quality scans. With the use of AI and ML, we aim to automate various aspects of the scanning process, allowing users to focus on their scans. We look forward to the journey ahead, as we continue to innovate and improve VueScan.