About VueScan and Hamrick Software
Hamrick Software was founded in 1991 by Ed Hamrick. Our first product was VuePrint, an easy to use JPEG viewer for Windows that for many years was the recommended image viewer for AOL, with more than 100,000 users. In 1998, the company first released VueScan, a program for scanning with flatbed and film scanners with more than 600,000 users all over the world.
Hamrick Software is a father and son team: Ed Hamrick and his son David Hamrick. Marketing and PR is handled by Beverley Nash at Nash Marketing.
About the Authors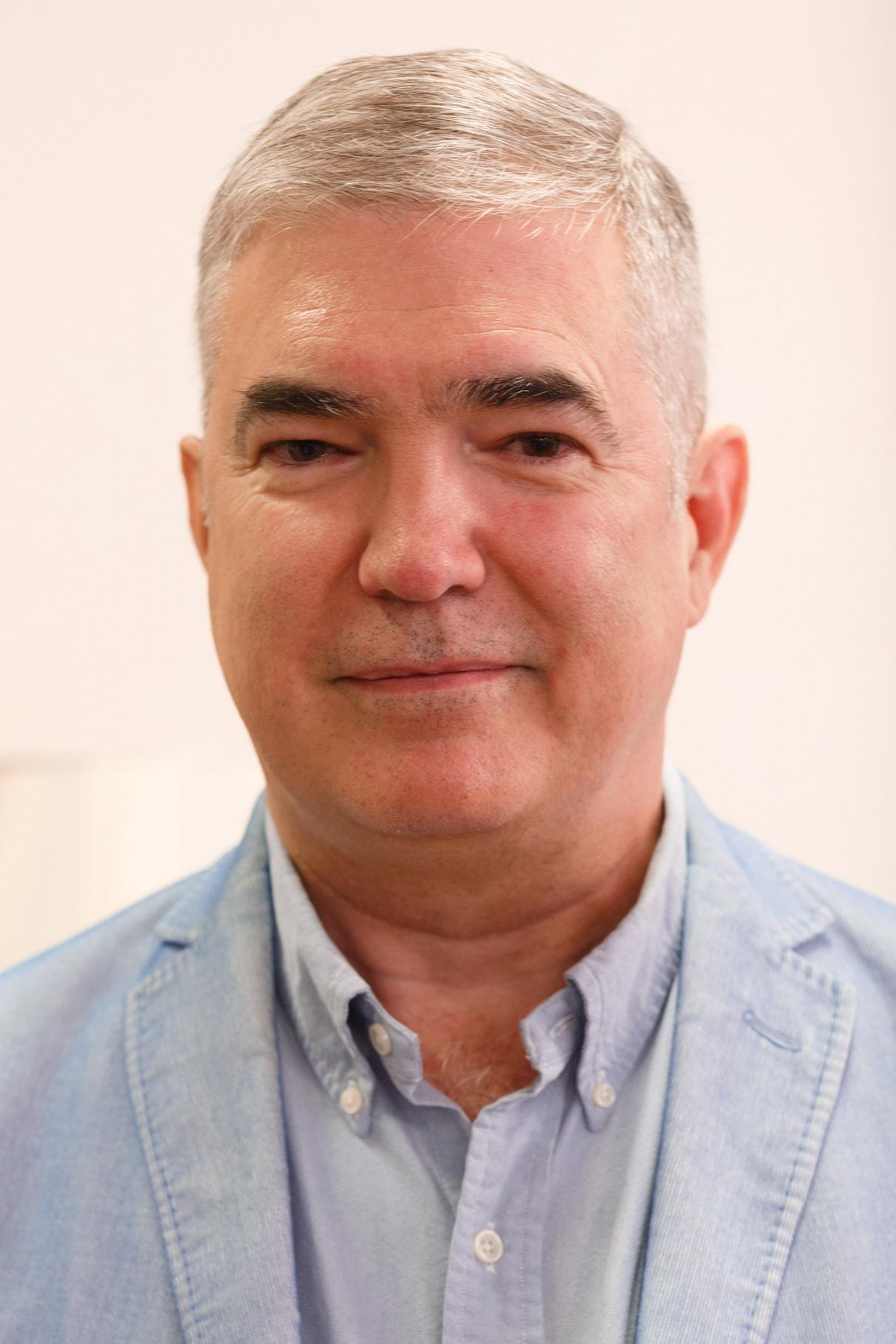 Ed Hamrick has always been interested in photography, and when he purchased his first film scanner (an HP PhotoSmart) in 1997 he decided to see if he could produce better quality scans than the software that came with the scanner. The result of this was a program called VueSmart. After upgrading to the Nikon LS-30, Ed modified VueSmart to support multiple scanners and renamed it VueScan. In the following years, Ed added support for many different scanners, and is constantly adding support for new scanners (now more than 6000), implementing suggestions from users, and adding new features. As a result, new versions of VueScan are released frequently.
Ed graduated with honors from the California Institute of Technology (CalTech) with a degree in Engineering and Applied Science. He worked for three years at NASA/JPL as a programmer, and worked at Boeing as a programmer and manager for ten years. Subsequently, Ed worked for five years at Convex Computer Corporation as a Systems Engineer and Systems Engineering Manager. Ed is also the inventor of six granted patents in biofuels technology. He speaks fluent English, Russian and German.
David has been interested in software and programming since he was very young. He is an alumnus of Vanderbilt University where he studied Computer Engineering and Engineering Management. Before he joined Hamrick Software, David worked as an iOS developer, primarily for Mercury Intermedia, where he was part of a team that developed 3 applications that were ranked #1 overall in the iOS app store and 14 apps that were ranked #1 in their category. David currently lives in Nashville, TN.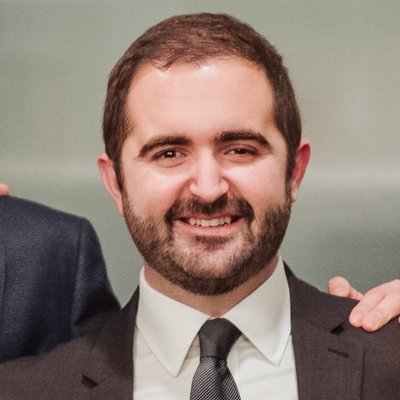 VueScan Reviews
March 2021 PC Pro Magazine "It's the benchmark for driving scanners and, to be blunt, nothing comes close."
February 2021 DPReview "Overall, the winner in this roundup has to be Hamrick Software's VueScan."
July 2020 The MagPi (The official Raspberry Pi magazine) "It's a great piece of software that makes scanning on Raspberry Pi much easier than it's ever been"
June 2020 Vous et Votre Mac Zoom sur VueScan N°166 (French Language)
July 2017 Macworld "Breathe new life into your old scanner with this handy scanning tool"
July 2016 Outdoor Photography Canada "VueScan is inexpensive, versatile and easy-to-use scanning software that allows photographers to get high quality out of a huge variety of flatbed and film scanners"
March 2015 GIGA Software "VueScan ist ein Scan-Tool, das eine ganze Reihe nützlicher Funktionen beim Scannen eurer Papiervorlagen bietet. (VueScan is a scanning tool that provides a number of useful functions for scanning your paper documents.)"
October 2014 PC Magazine "Delivers higher-quality output than the drivers that come with most scanners."
October 2011 MacLife "Instead of buying new hardware, there's a software remedy."
3 August 2010 Computer Shopper "Hamrick Software's VueScan Professional is our favourite cross-platform scanner interface"
June 2010 Smart Computing "If you frequently scan printed documents or film images, we think you'll love it. We did."
14 September 2009 PC World "If you really like your venerable flatbed scanner, and have no desire to discard it, VueScan can be your answer."
13 September 2009 Washington Post "if your scanner is valuable enough to you, Hamrick Software's VueScan can probably keep it operational"
January 2009 Computer Express Magazine "superior user interface, well thought-out features and great value"
August 2008 Computer Shopper Magazine "it's an essential program for any photo enthusiast"
23 June 2008 Mac Guild "VueScan is great for hobbyists ... as well as for advanced users"
May 2008 Advanced Photoshop Magazine "It is extremely easy to get good results"
January 2008 Photography Corner "I was really impressed with VueScan and how easy it was to use"
22 September 2007 Amateur Photographer "VueScan excels ... will save you upgrading your expensive hardware ... extraordinarily good value."
August 2007 MacWorld Magazine "If you've got an older scanner ... or a supported scanner that's sorely lacking software features - check out VueScan"
July 2007 Connected Photographer "VueScan earns itself a perfect score of 5 out of 5."
June 2007 Windows XP The Official Magazine "Save our scanners! Get trusty scanners working once again."
May 2007 MacFormat Magazine "There's no need to throw an old scanner away - try VueScan instead!"
11 May 2007 Applelinks "I've found that VueScan lives up to its claims, and is a powerful and pleasant, even fun to use piece of software."
May 2006 Digital Camera Shopper "VueScan really can create very high quality scans from almost any scanner."
29 March 2006 Mac360 "If I believed in magic, I'd swear that Ed Hamrick has some sprinkled into VueScan."
December 2005 Connected Photographer "Wouldn't I be better off using the software from my vendor? The answer, simply, is no. VueScan will almost always give you better quality, color and output options."
October 2005 Photography Monthly "In PM's opinion, the choice between the two is a no-brainer, the superior user interface, well thought-out features and great value make VueScan the clear winner. Thoroughly recommended."
12 October 2005 Technofile "VueScan won my admiration in a heartbeat. It became part of my image-scanning routine almost immediately."
6 August 2005 Amateur Photographer "It delivers high quality scans without any fuss ... it is quite possibly the only scanner driver you will ever need"
August 2005 MACUP Magazin "grosse Funktionsvielfalt und ausgezeichnetes Preis-Leistungs-Verhaeltnis (large variety of functions and excellent price performance ratio)"
April 2005 About.com Review "for slides and negatives, VueScan is truly a God-send"
April 2005 photo-i mini review of VueScan "VueScan is a professional quality application at an affordable price"
February 2005 cuk.ch Mac Reviews (French language) "VueScan can effectively replace the software provided with your device."
December 2004 Imaging Resource "we liked the results VueScan delivered and were particularly impressed with its handling of color negatives"
December 2004 iCreate Magazine "Take the chore out of scanning and editing your files and photos with this scanning and image-correction software"
October 2004 Shutterbug "VueScan 8.0 is the Swiss Army Knife for 100 different scanners and now supports raw files for 109 digital cameras. "
18 October 2004 Macworld "VueScan opens the door to professional-quality scanner control, and while it won't make you a pro overnight, it will give you the necessary tools at an amazingly low price."
August 2004 Computer User "VueScan seems to produce better digital images from my reflective and transparency originals than my two scanners' stock software."
August 2004 Macintosh User's Group "If you have a scanner and the software doesn't do much for you I would suggest that you give VueScan a try"
27 July 2004 PC Magazine "should be of interest to imaging pro or enthusiast who wants the best possible photo scan quality"
21 June 2004 LowEndMac.com "If you're serious about scanning, it's well worth downloading a demo copy to try out."
16 April 2004 applelinks.com "I've found that VueScan lives up to its claims, and is a powerful and pleasant, even fun to use piece of software."
29 February 2004 PC Photo Review "To say it works is an understatement. I have used all of the other high dollar and native programs and this one rocks."
July 2002 Mac Addict Magazine "Ed Hamrick's VueScan is a pretty remarkable program" (and awarded "Best Utility" award for 2002)