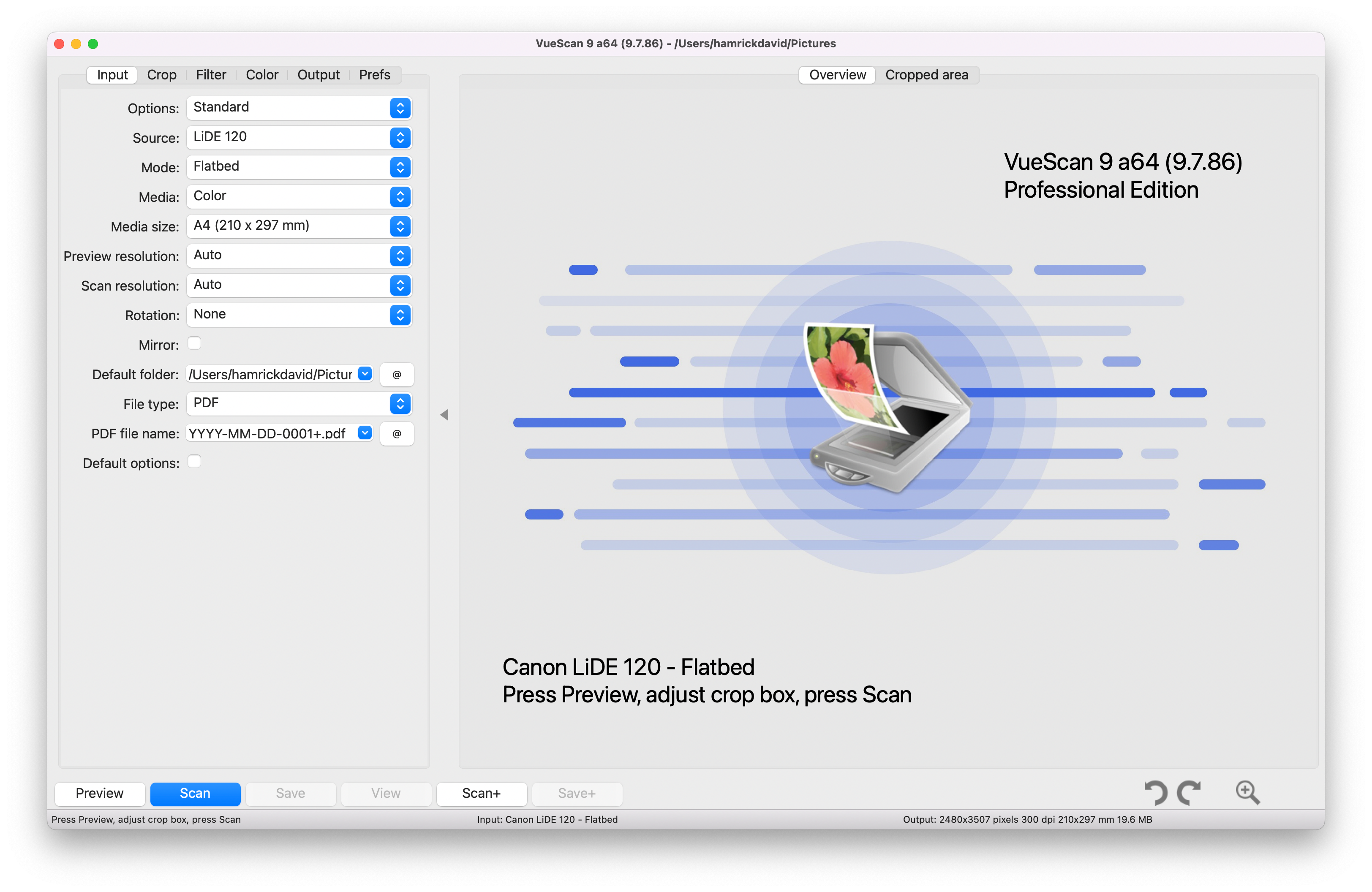 If you're looking for a scanning solution on macOS, you may be wondering whether to use Image Capture or VueScan. Here's a look at five reasons why VueScan is the better option:
VueScan supports substantially more scanners than Image Capture
If you've recently tried to use Image Capture to scan a document and found that your scanner isn't supported, you're not alone. Image Capture is a great program, but it relies on manufacturers to create an ICA driver for each model of scanner. Unfortunately, manufacturers often don't bother to update their drivers when new versions of macOS are released, which means that many older scanners end up being abandoned. The good news is that there are some workarounds for this issue. If you have an older scanner that you can't use with Image Capture, VueScan is a great solution. VueScan supports more than 7400 scanners, so there's a good chance that your scanner is supported.
VueScan is much more advanced than Image Capture
Image Capture is a great for basic needs like scanning a single photo or single page document. However, if you need to do anything more than that, VueScan is a much better option. VueScan contains a variety of features that Image Capture lacks, such as the ability to scan multiple pages at once, crop multiple items automatically, and automatically name sequences of files. VueScan also offers a number of options for advanced users, such as custom cropping, color correction, and gamma correction.
VueScan is able to scan film and slides while Image Capture is not
If you need to scan film or slides, VueScan is the only option. Image Capture does not support scanning of film or slides. VueScan, on the other hand, supports both scanning of slides and film. This makes it a great option for those who need to scan old positives or negatives.
Most scanners these days are designed for scanning documents and photos. This means that they don't have the features and capabilities necessary for scanning film and slides. For example, film and slides need to be scanned at a higher resolution in order to capture all the details. The scanner also has to have a light source placed above the media to shine through the transparency. Additionally, the scanner must be able to handle film that is arranged in various ways, such as in strips or in single frames. Moreover, the scanner software must be able to edit out scratches and dust specks. As you can see, scanning film and slides is a much more delicate process than scanning a simple document or photo. You need to have a lot more features and capabilities.
VueScan is available on more platforms than Image Capture
If you're looking for a scanning solution that's available on multiple platforms, then VueScan is a great option to consider. Unlike Image Capture, which is only available on macOS, VueScan can be used on Windows and Linux operating systems. This makes it a convenient option if you need to scan documents or images on different platforms. The Standard and Professional Editions of VueScan are available on up to four computers, so you can use it on your Windows and Linux machines and keep a consistent interface on all platforms.
VueScan is easier to use than Image Capture
If you're not familiar with scanning software, then VueScan is a great option because it's very easy to use. The interface is designed to be simple and straightforward. You can start scanning in just a few clicks. Image Capture, on the other hand, can be a bit more complicated to use. This is because Image Capture is designed to do other tasks other than scanning. It also is designed for taking photos off of your iPhone, moving photos from Digital Cameras, and other tasks, and it still has the legacy of that design today. VueScan is a dedicated scanning tool that is designed specifically for scanning, which makes it much easier to use.
In summary, VueScan is a great alternative to Image Capture for scanning on macOS. It supports more scanners, is more advanced, can scan film and slides, is available on more platforms, and is easier to use. So if you're looking for a better scanning solution, be sure to check out VueScan.