 Photo Scanning Software
VueScan helps turns your aging boxes of photos into timeless, shareable memories
VueScan is the worlds most widely used scanner software. It works with over 7400 scanners, even scanners that don't have a driver from their manufacturer anymore.
Download VueScan today to get the most out of your scanner
Automatically Crop and Straighten Photos
In our newest update, VueScan 9.8.06, we're introducing a significant feature: the ability to automatically crop and straighten photos. Gone are the days of manually editing each photo post-scan, a process that was often time-consuming and meticulous.
Now, you can simply place your photos on the flatbed, hit preview, and let VueScan do the rest. The software intelligently identifies each photo, crops it, and straightens any misalignments, saving you substantial time and effort.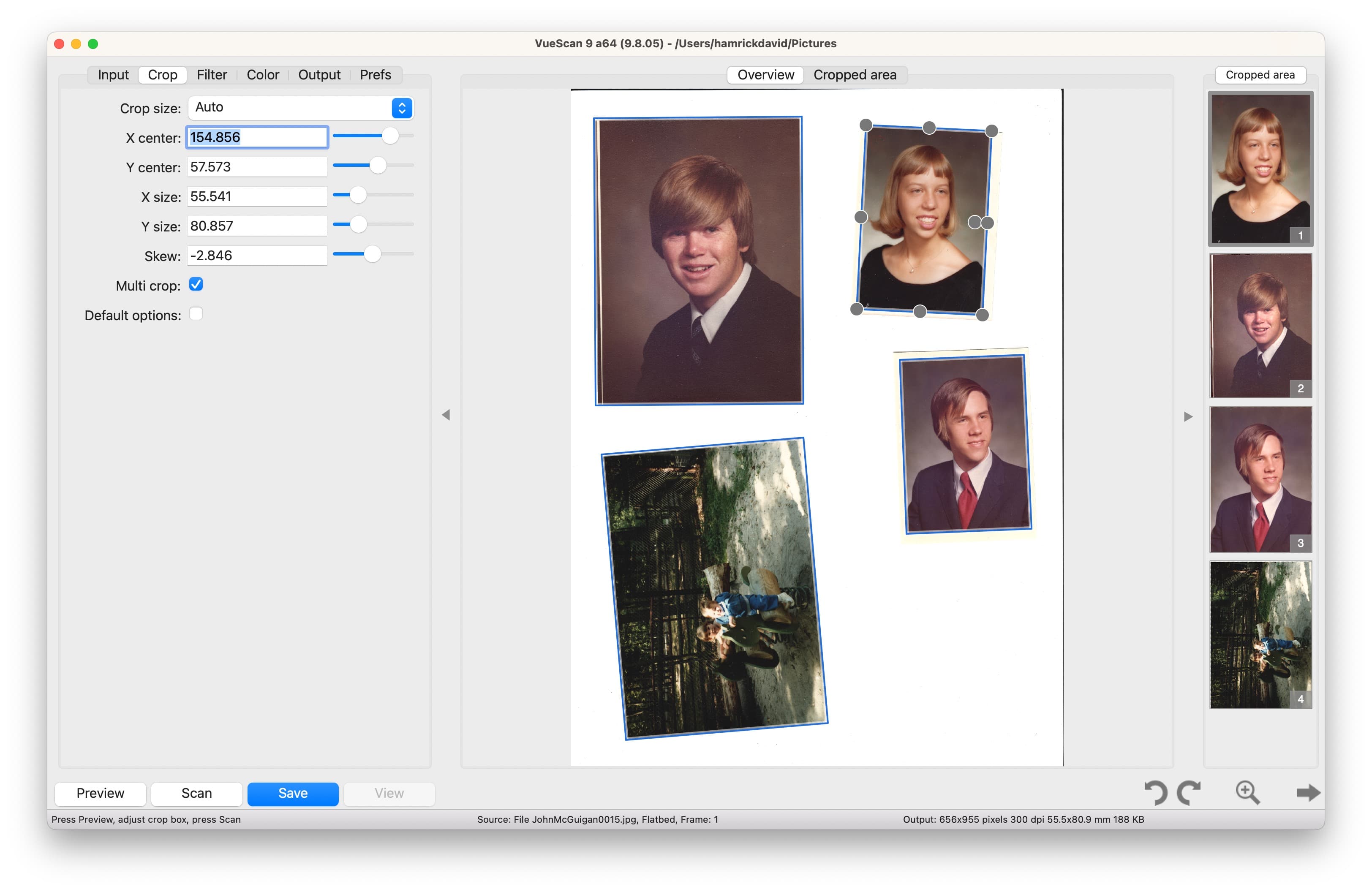 1
We reverse engineer older scanner drivers so that you can use old scanners that are no longer supported
2
We also use the latest drivers and plugins from manufacturers and operating systems
3
You download VueScan and use it to scan documents, photos, film and slides with your scanner
Photo Scanning Features
VueScan has the features you need no matter what you need to scan
Scan to JPG or TIFF
Whether you're saving a few snapshots or archiving boxes of prints, VueScan has the tools you need to output your scans at either the highest possible quality or a large number of good quality scans.
Preset photo sizes for faster scans
VueScan improves one of the slowest parts about scanning by scanning only the part of the flatbed where your photo is. So you can spend less time scanning, and more time enjoying your photos.
Scan multiple photos on the flatbed
Scanning multiple photos with VueScan is very simple. Just put them in the corners of the flatbed, do a preview, and manually crop each of the photos without needing to do another scan.
Automatic file naming for faster scans
Don't waste time manually naming every photo, use VueScan's auto naming feature to include dates, numbers, or other prefixes and suffixes in your file names.
Recommended Scanners
Not sure what scanner to use to scan your photos? We have a comprehensive guide of our favorite photo scanners.
"I'm so glad I found VueScan when I did"
Paul Washington used VueScan to scan 3000 family photos
I was giving the overwhelming task of digitizing my family's photo collection and had no idea where to start. I couldn't even get my scanner to work since Canon didn't release a driver for their old scanners on Windows 10.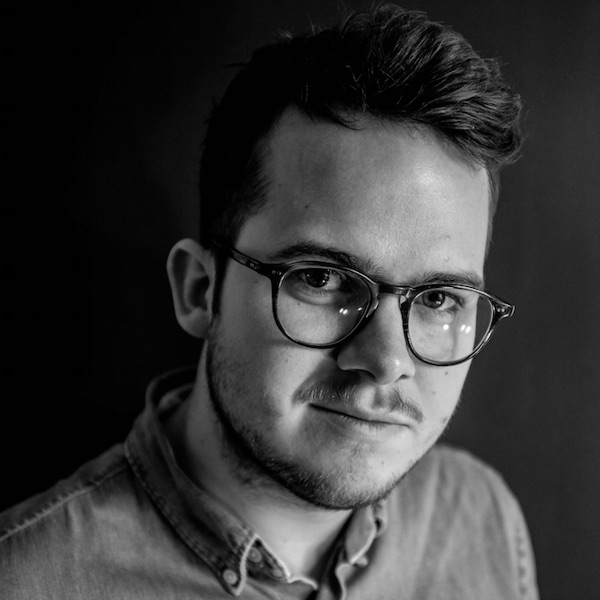 But then I found VueScan and it recognized my scanner when no other software did. I got my whole project finished in a few days thanks to VueScan!
— Paul Washington in San Francisco, California, USA
Every day thousands of people download VueScan to fix their old scanner
Now it's your turn to bring your scanner back to life - and keep it out of the landfill