VueScan Newsletter - August 2020
Hello everyone,
With the current situation facing us with the pandemic, we just want to say that we hope that all of you, and your family and friends, are staying well and safe.
Please remember that most of our updates and product improvements come from yourselves – so please send in your suggestions and requests. It really does make a difference – as we are a small company we can react very quickly to your requests.
Please remember you can contact us for technical support (we need a Problem Report) and any general enquiries or feedback here
As usual, I sign off with the message to stay safe and take care.
Beverley.
Your newsletter sign up!
Please remember: If you have changed your email address PLEASE do not email us!
Remember! You do not have to tell us about an email address change for your use of VueScan, it is only relevant for the newsletter.
You can subscribe to the newsletter with your new email address here: https://www.hamrick.com/newsletter.html
You can unsubscribe the old email address here: https://www.hamrick.com/unsubscribe.html
You can contact us with questions or for technical support here: https://www.hamrick.com/problem-report.html
Thank you and happy reading!
VueScan Updates
Since the last newsletter, we've released VueScan 9.7.32, 9.7.31 and 9.7.30.
What's new in version 9.7.32
Fixed problem with 'Crop | Multi crop' on flatbed scanners

Lets you scan multiple photos at a time on a flatbed
Works best if photos are aligned to an edge to keep straight

Added support for 'Input | Mode' set to 'Light box'

Lets you illuminate film with a backlight
Works in black/white with Canon LiDE scanners
Works with Genesys Logic flatbed scanners

Canon 4400F
Canon 5600F
Canon 8400F
Canon 8600F
Canon LiDE 35
Canon LiDE 40
Canon LiDE 50
Canon LiDE 60
Canon LiDE 80
Canon LiDE 100
Canon LiDE 110
Canon LiDE 120
Canon LiDE 200
Canon LiDE 210
Canon LiDE 220
Canon LiDE 700F
HP ScanJet 2300c
HP ScanJet 2400c
HP ScanJet 3670
HP ScanJet 4850C
HP ScanJet G4010
HP ScanJet G4050
Plustek OpticBook 3600
Plustek OpticPro ST12
Plustek OpticPro ST24
UMAX Astra 4500
Visioneer OneTouch 7100
Xerox OneTouch 2400

Fixed problem when 'Filter | Sharpen' was set
What's new in version 9.7.31
Improved user interface - integrated wxWidgets 3.1.4
Added support for Plustek OpticFilm 120 Pro
Fixed problem with Plustek OpticFilm 7200i
What's new in version 9.7.30
Improved scan quality with Plustek OpticFilm scanners
Improved scan quality with Canon LiDE scanners
Added support for Epson ET-16600
Added support for Canon Pixma G4010 document feeder
Added support for Fujitsu fi-7800
Added support for Fujitsu fi-7900
Fixed problem with selecting multiple files in 'Input | Files'
Fixed problem with Brother MFC-J4620DW
Fixed problem with Canon MG5700
Fixed problem with Canon TR8500 at 1200 dpi
Fixed problem with Fujitsu S1500
Closes Adobe Acrobat Reader if preventing VueScan from adding pages to PDF file
wxWidgets 3.1.4 integrated into VueScan: What does this mean?
wxWidgets is a C++ library that lets developers create applications for Windows, macOS, Linux and other platforms with a single code base.
We use wxWidgets to use the same code for Windows, macOS and Linux. This lets us keep up to date with the latest versions of these three operating systems, and lets us do things like easily supporting VueScan on new operating systems (like macOS Big Sur).
This version of wxWidgets has 1,700 changes since the previous version we were using. In particular, customers will notice that fonts are smoother, and cut/paste from text fields works well. It also makes VueScan run smoother and irons out numerous annoying glitches.
New Light box feature: How does this work?
VueScan has had the capability of scanning film on a flatbed scanner for quite some time, by using one of the options in "Input | Mode" for film. However, it doesn't give very good quality, because the film is being illuminated from below. You can sometimes improve this by putting a light box (or an iPhone or iPad) on top of the film to shine light through the film. However, this then has two light sources, which doesn't always work well.
VueScan 9.7.32 now has a "Light box" option for "Input | Mode" for certain types of scanners, those that use the Genesys Logic chips. The reason this is useful is that VueScan can scan with the lamp under the glass turned off, and you can then put a light source on top of the glass to shine light through the film. It's not nearly as good as a scanner with a lamp in the scanner lid, but it works OK.
One thing to be aware of is that the first 1 inch (25.4 mm) of the flatbed needs to be kept free for calibration of the light source. You can then set "Input | Mode" to "Light box" and set "Input | Light box width" and "Input | Light box height" (in mm).
Using multi-crop in VueScan
VueScan 9.7.32 fixes some problems with the "Crop | Multi crop" option on flatbed scanners, which lets you scan multiple photos at a time. Just make sure the photos are straight – put one edge of the photo next to an edge of the scanner. Also, make sure there's at least 1/8 inch (3 mm) of white space between the photos.
We often find blogs / articles written about VueScan. This one is from Mike Clements, a VueScan user, and here's what he's written about using multi-crop with film scanners:
http://mclements.net/blogWP/index.php/2019/12/25/vuescan-multi-crop-how-to/
Scanning your photos? Would you like some free advice?
Many of you will remember that we ran a series of articles from Cathi Nelson in 2018 helping you to start or improve your photo scanning projects. Cathi runs The Photo Managers (formerly APPO) and is now hosting a free online summit and sent me the following:
Over 40 FREE Photo Organizing Classes: Every year in September the photo organizing community comes together to educate photo enthusiasts about managing photo projects both large and small. From vintage photo collections to digital device chaos, our Professional Photo Managers and Industry Partners provide tips, tricks, and guidance at all levels. This year, The Photo Managers is thrilled to present a FREE online summit, featuring over 45 short classes. These sessions are designed for your busy, remote lifestyle, preparing you with the know-how you need to tackle your photo projects, or even launch a business as a Photo Manager. Classes start 1st September and are available to view until 1st November 2020. You can view all the classes and register at this link: Register
Information about: The Photo Managers
In case you missed these before, here are the previous newsletters where Cathi advised on your photo scanning projects.
April 2018 All about scanning photos
June 2018 Organising your photos
Sept 2018 Naming and saving your photos
November 2018 Professional photo organisers
Buying a new film scanner?
We often get asked what scanners we recommend – so we thought this article may be of interest to you. However, we don't totally agree with it. Our own views are that the PowerFilm is a bit unusual and it doesn't work with slides and the last few in the list aren't necessarily what we would choose as well. But it's good to have different opinions
https://www.digitalcameraworld.com/uk/buying-guides/the-best-film-scanners
Our own recommendations for scanning 35mm film is to purchase a used Nikon film scanner on eBay. These are the best film scanners ever made and they keep going up in value, so you can probably resell them on eBay for more than you paid. If you're scanning film larger than 35mm, we recommend a used Epson Perfection 4870/4990/V700/V800 which you can also find on eBay.
Frequently Asked Questions
Q) Why, when I tried to install the downloaded VueScan app, did I get a message that said "VueScan will damage your computer. You should move it to the Trash".
A) If you have an older download of VueScan, it might not have been "notarized" by Apple. All the latest versions have been notarized and shouldn't get this error message.
Q) I scan all my paper documents for safe keeping, and I normally used the auto detect duplex feature on the Canon software, as I will do with VueScan. However, once in a while I would scan a number of documents into one file, and maybe one of them would have a smudge or a fold that the software would interpret as content. I used to get all the pages presented in the view, and I would select the pages I didn't need an just delete them before saving.
How can I do this in VueScan? When I've scanned two pages, I only see the last one, and I can't delete it or change to the other page.
A) Deleting and rearranging pages in a PDF file is best done in the PDF viewer. On the Mac, the built-in Preview program lets you do this.
Here's a free online tool for deleting pages from PDF files:
https://smallpdf.com/delete-pages-from-pdf
They also have lots of other useful, free tools for PDF files:
Customer Comment
Thank you to everyone who contacts us and shares information. Please keep sending your photos and stories in – we're very happy to share them.
A selection of photos sent in from our customers:
A great selection this month, our first thank you goes to Charles Bohi from White River Jct., Vermont USA for sending these in.
Charles says "The shot I sent you was taken with a Canon Rebel Digital SLR and was downloaded directly into the computer. I then did a minor bit of Photoshopping and you see the result.
What I am using VueScan for is scanning slides and, more often, B&W 35mm negatives. I stayed with B&W for a long time and now I am scanning the negatives so that I can use the photos in shows. I've scanned literally hundreds of 35 mm B&W negatives with VueScan. I will no doubt do hundreds more.
My scanner is Nikon Coolscan and when they stopped "supporting it" I was happy to find VueScan. Attached are a couple of examples of what I've been able to do with it. All photos were taken with a Canon Rebel Digital SLR. Many of my photos have been published and I am very satisfied with the results I get with your program."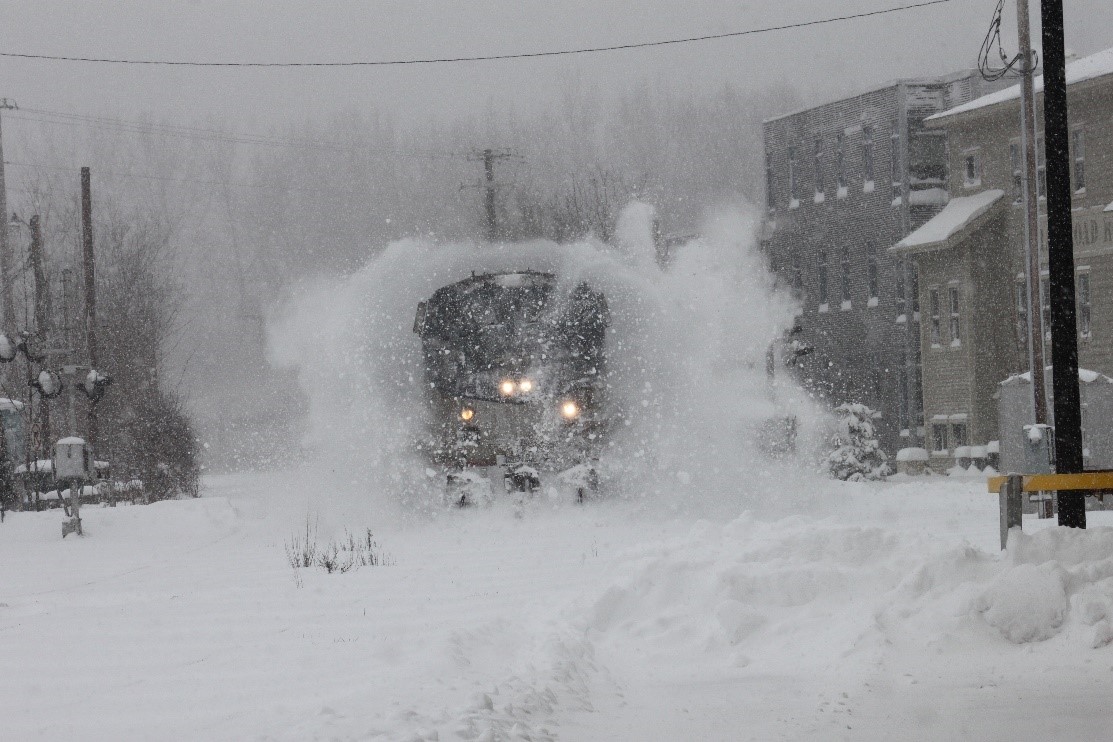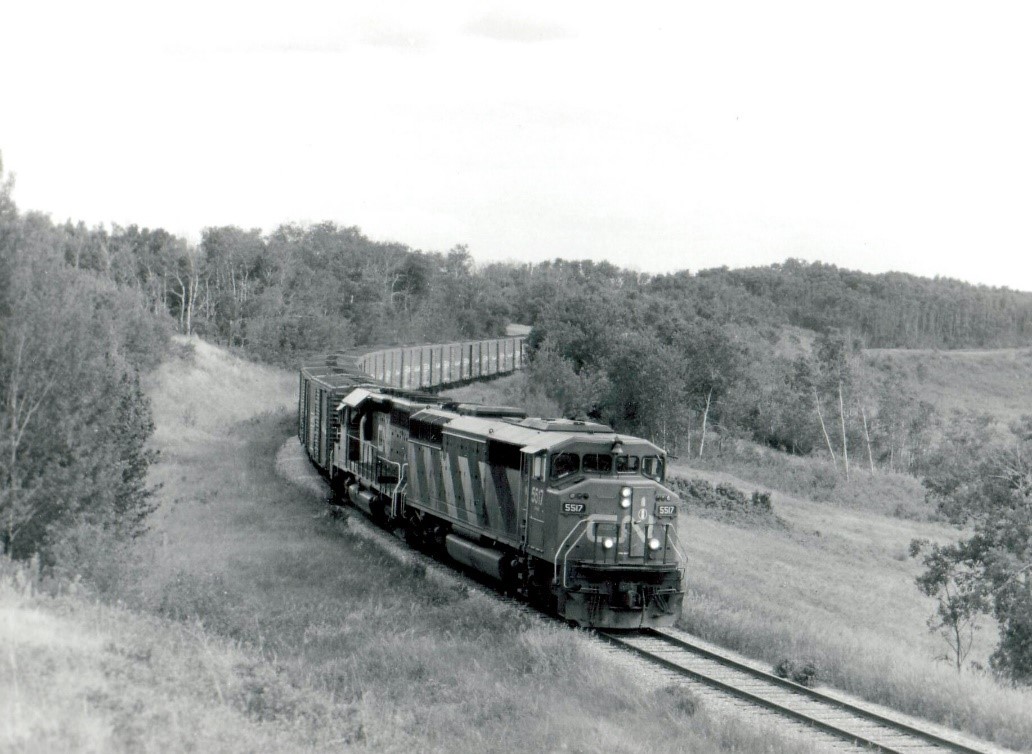 And thanks to Stan Phillips who takes these lovely squirrel photos at the Oshawa Lakeshore Park, Oshawa, Ontario, Canada. At 84 years old, Stan discovered VueScan in 2011 after HP failed to update the Mac driver for their office full size scanner.
Stan says "In the newsletters from HP, it was always 'coming' but never arrived. Your VueScan brought it back to life (We had it for just over a year). That is the last HP product that I have ever bought. As an advisory member on my local hospital committee, I often get provisional handouts flyers and info for review - and I use the OCR capability of VueScan to get the text into editable form. But I learn all the time - I've just learned how to clean up scans of photographs. Thank you!"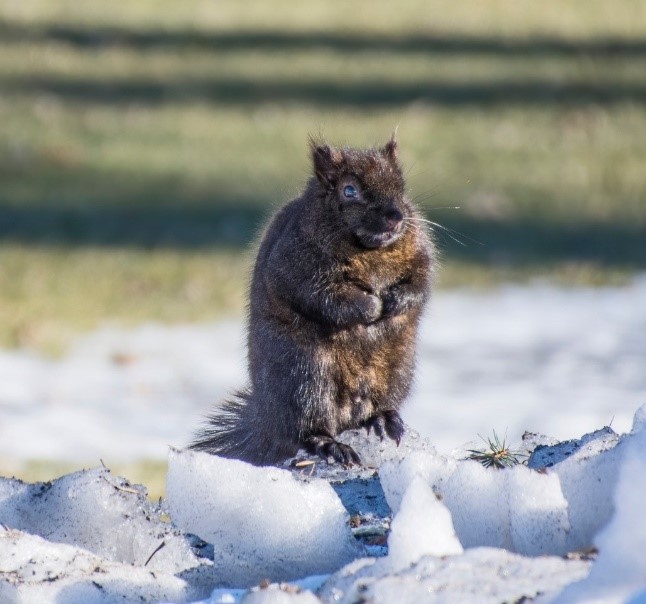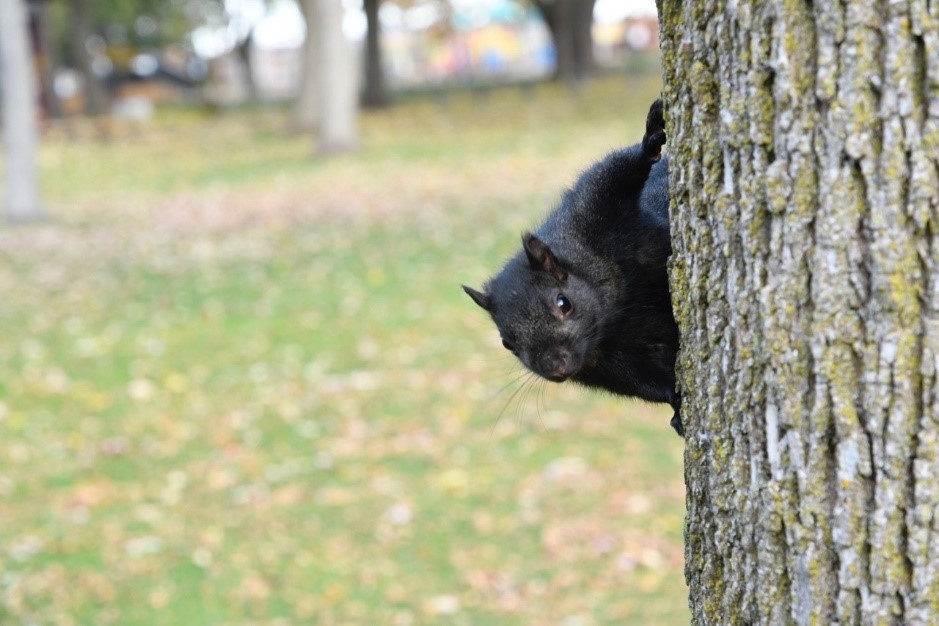 Stan keeps groundnuts in his pocket and the squirrels know to look out for him.