VueScan Newsletter - January 2018
Hello and welcome to the first newsletter of 2018! (We are a week late - please accept our apologies!)
Many of you have noticed that we have been very busy adding to the number of scanners we support. Since our last newsletter at the end of December we have added hundreds of new models for scanning from AirPrint/eSCL MFP's, (as well as new Epson and Brother models) bringing our total number of supported scanners to 5629.
And, once again, thank you for your feedback and suggestions. It is our customers that make VueScan what it is, so please continue to email me with your comments 😊
Since the last newsletter, we've released VueScan 9.6.01, 9.6.02, 9.6.03, 9.6.04, 9.6.05 and 9.6.06.
To read the latest release notes, go here
We announce all our releases on Facebook – make sure you have 'Liked' us.
https://www.facebook.com/VueScan/
Summary of new features:
Added support for networked business MFPs (Gestetner, infotec, Konica Minolta, Lanier, NRG, Ricoh, Savin)
Added support for scanning from AirPrint/eSCL MFPs; several hundred new models supported - works on Windows, Mac OS X and Linux
Added support for 2 new Epson printer/scanner/copiers and 37 new Brother printer/scanner/copiers
User interface improvements, now easier to use
Reduced size of color PDF files by 30% to 50%
Added VueScan a64 for Windows 10 ARM
User Interface Improvements:
We've done a few things to make the user interface easier to use.
We generally scan ourselves with "Input | Options" set to "Basic", since most scanning tasks can be done this way.
We display the selected scanner on the main screen, since it's easy to forget which scanner is selected.
We set the default "Input | Media" to "B/W text" for document feeders, since this is the most common choice and since it significantly reduces the size of PDF files.
We don't display the "Help | About" window when there's a new version available, since people prefer to update in their own time.
To update to the latest version of VueScan, use the 'Help | Update' command, where you can install VueScan updates. (We always announce the latest updates on Facebook, so make sure you have 'Liked' us)
We also no longer show the tips dialog on startup. If you would like to see them then use "Help | Usage Tips".
We have improved the format and made it easier for you to send a Problem Report. If you have a problem you can now use this form
Future Release
We are currently working on VueScan supporting Windows 10 devices with ARM-based processors. Although these laptops are not shipping yet, we know how important it is. Anyone who buys a new Windows 10 ARM laptop will want to continue to use their scanner, and the Windows RT debacle that led Microsoft to lose a billion dollars make it clear that people want to run their existing desktop software and peripherals (including scanners). There will be many people who remember the problems with Windows RT computers when they couldn't run their desktop programs and old peripherals. We also released the a32 version of VueScan which runs on jailbroken Windows RT systems, and it works well with USB and networked scanners, so we're pretty sure both the a32 and a64 versions of VueScan will work well on Windows 10 ARM. We will keep you updated on this!
Frequently Asked Questions:
Q) How can I easily send a Problem Report?
A) Use the new form on www.hamrick.com for sending a Problem Report.
Q) Can I buy VueScan through a reseller?
A) We've been thinking about selling through resellers, especially since we recently added support for fast, business scanners (especially those from Ricoh) that are commonly used in large companies. If you have any ideas on resellers we should support, especially those that also sell business scanners to companies, let us know. We envision selling multi-user licenses through resellers and single-user licenses directly to end-users.
Q) I have a Canon Pixma scanner that seems to be hung. What should I do?
A) Unplug the power cord, plug it back in, turn it on, wait a minute, then run VueScan again. A number of Canon Pixma scanners have a firmware bug that makes it necessary to pull the plug, not just turn it off and back on, in order to clear a hang.
Customer Corner
VueScan in use:
Rex Morriss is an award-winning designer, illustrator, writer, and fine artist living in Manitou Springs, Colorado. He began his career as a graphic designer and medical illustrator in the mid-1970's, providing commercial clients with high-end creative and production services for both print, and later, online and digital applications.
Still actively working at 66, he has since turned away from client-driven projects to pursue his interest in creating original visual works of art for private collectors. He also continues to write, illustrate, and publish "The Bee Society®" online offerings, print books and eBooks to a worldwide audience.
You can see more of his more recent work on Facebook: https://www.facebook.com/MorrissNoodleRanch/ and on his website, http://www.noodleranch.com. The Bee Society® offerings can be found at http://www.beesociety.com
---
I'm a real stickler for accurate reproduction of my work. Despite my often looser style of work, I am also very demanding about producing high-resolution scans that faithfully capture not only the subtlest nuances of colour and value, but also accurately and clearly reveal the smallest of details.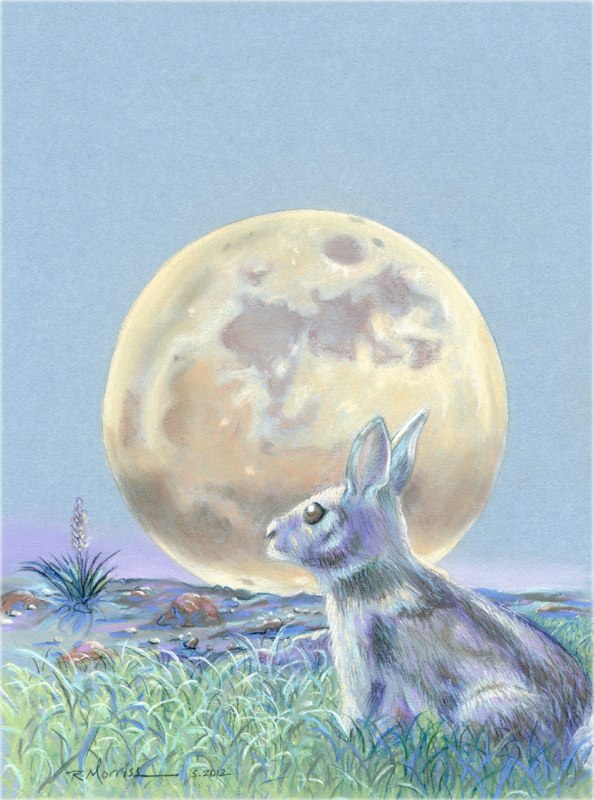 "Bunny Moon", 10.5"x 14", pastel on tinted Canson Mi Teintes paper
This work was produced on tinted, textured, Canson Mi Teintes paper using pastel. The original work has never been put on display, but the digital scan was recently incorporated into a digital presentation for a Celestron Corporation event in 2016, so the scan had to be smack-dab on the money. Despite the texturing and wide range of values, VueScan gave me a precisely accurate end-result.
Image 2
All the illustrations used in The Bee Society® books and online materials were created using ink, pencil, charcoal, coloured pencil and/or pastel on paper. After scanning the original at just 300 dpi, I often bring the scan into Photoshop to either enhance or augment the original work. Clarity and dead-on colour are essential when preparing images for publication. VueScan continues to provide me with a quick, easy, and reliably accurate end-scan.
This is the original scan of the illustration: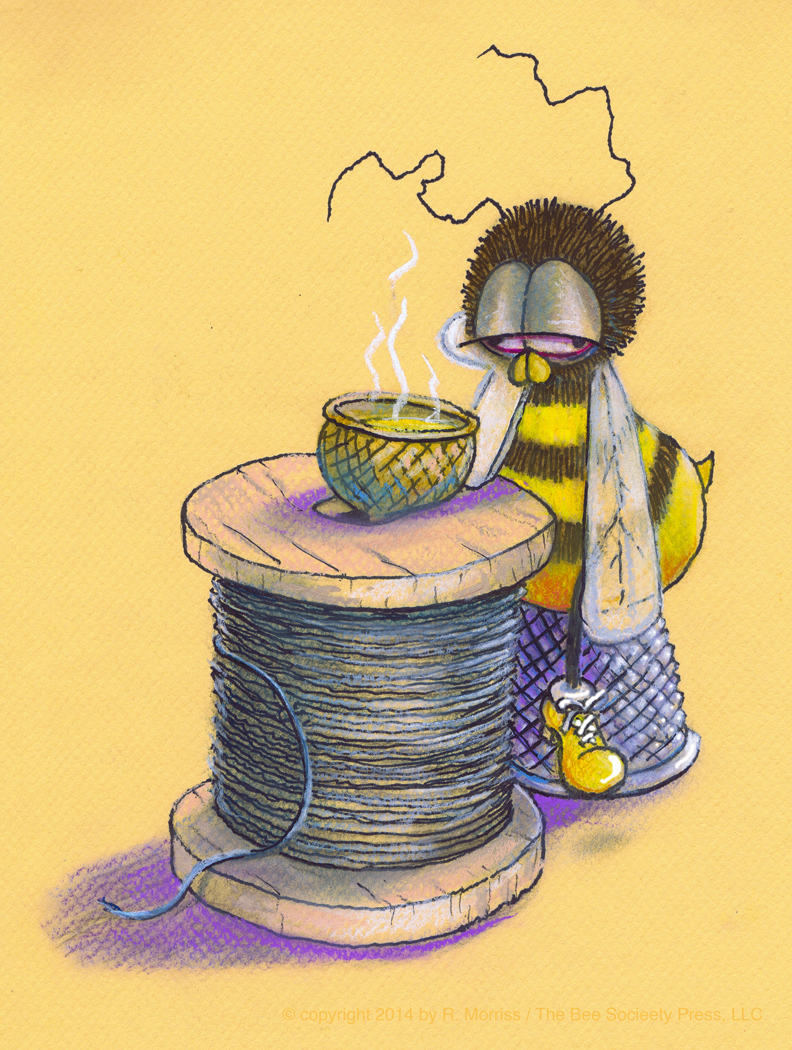 "Discouraged Morning Georgie", 12" x 16, pastel and ink on textured, yellow-tinted Canson Mi Teintes paper
...and how it was used to create an online "meme":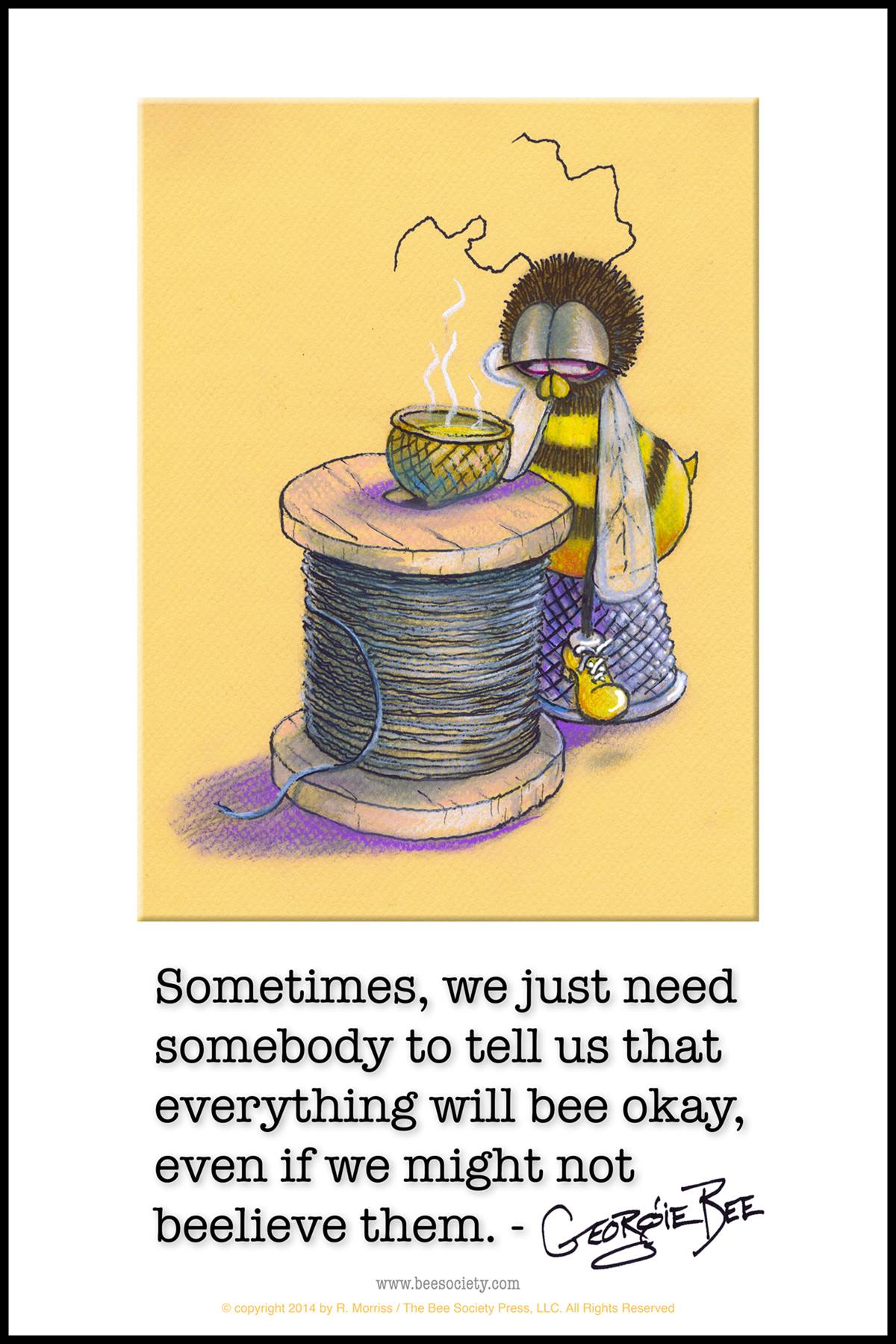 "Discouraged Morning Georgie", 12" x 16, pastel and ink on textured, yellow-tinted Canson Mi Teintes paper
Images 3-4
Every year, I create a "Hallowe'en Drawing", most often working in pastel and charcoal on paper. These drawings contain many details that would be missed in the absence of an accurate scan.
Here are the original scans of past offerings and how they were used after a simple "scan, crop and drop":
Scan: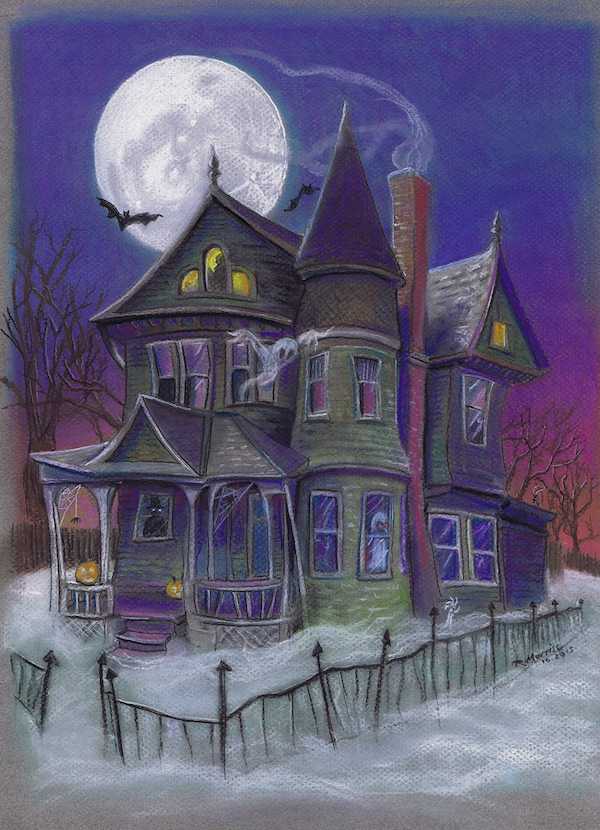 Published End-Product: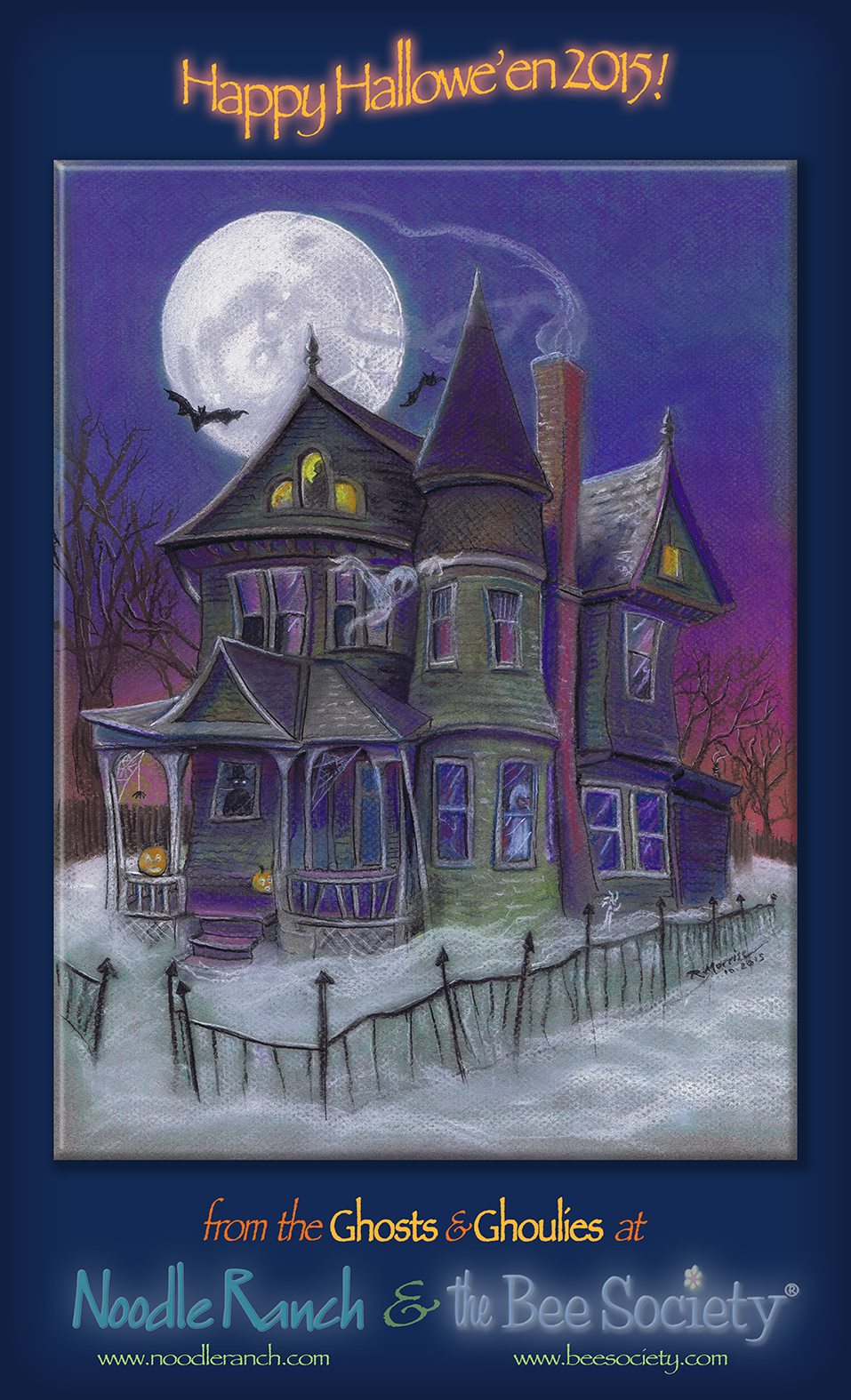 Scan:
Published End-Product: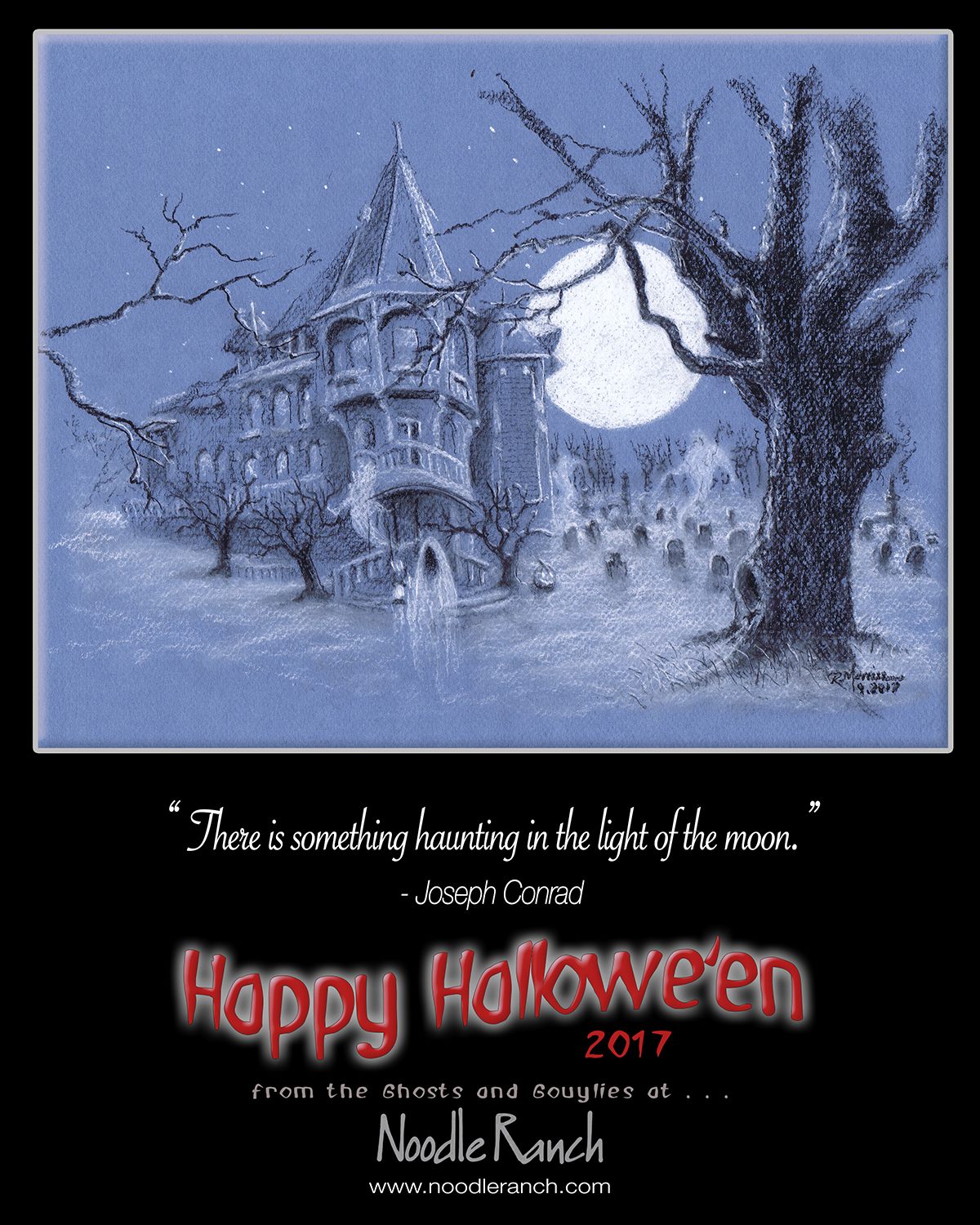 both scanned images are pastel and charcoal on tinted Canson Mi Teintes paper
In the end, I insist that the work clients and patrons see are utterly faithful to the original work. VueScan makes it easy to create consistently accurate, detailed, top-notch scans of my original work, and will continue to be an indispensable part of my workflow.
All published images on both websites were scanned from original, reflective flat art using VueScan software.
Customer Emails
We receive many emails which we enjoy reading and make us smile. Many thanks to Joseph Price for sending this to us. 😊
Why do I love thee? Let me count the ways.
I built my first computer in 1966. Ask some old person if they ever programed a computer using a bread board? Always had an aversion to MS and intelligent chips. Always a fan of 68000 family. Got use to always having to "Tweak" everything to get it to work.
Fast forward to VueScan. I put to gather an HP 5 scanner with a homemade computer with an intelligent chip and running early Linux.
Bought VueScan loaded it up, plunged everything in AND, AND drum roll please. It worked right out of the box. I never have seen that happen. Since then many changes in chips software and hardware BUT the one thing that has always remained is that VueScan has worked every time. Not to even mention that it has out preformed every other scanner software on the market.
I do not need a toy to play with, I got that it is called the computer with internet. I need a scanner with software that just works in all cases. Between "VUESCAN" and "OPEN OFFICE" who needs the other guys.
Joseph Price