VueScan Newsletter - November 2019
Newsletter
Welcome!
It has been an incredibly busy month for us. In the last newsletter we announced our support for the latest release of macOS – Catalina – (As Apple removed support for running 32-bit programs) and clearly this has affected many people. We have seen a massive increase in the number of people turning to VueScan to ensure they can still use their scanner – so if you know anyone who is an Apple user and uses a scanner - please make sure to tell them about us! Read below for a further Catalina update.
We have also been out and about in London. Last month Ed Hamrick and I visited RootsTech – an exhibition all about genealogy. This is normally held in Utah, USA – but for the first time it was hosted in England. We talked to many exhibitors about scanning and met some VueScan customers ?? We are keen to learn more about this market place and we need your help! We're really interested in finding out how many of our customers are interested in genealogy and where you go to for information and what publications you read. Please read below and email me – Thank you!
As always, if you have any product suggestions or requests, we would love to hear them. Remember you can contact us for technical support (we need a Problem Report) and marketing here
Many thanks, and we look forward to hearing from you.
VueScan Updates
Since the last newsletter, we've released VueScan 9.7.08, 9.7.07, 9.7.06, 9.7.05, 9.7.04 9.7.03
What's new in version 9.7.08
Added support for setting 'Input | Media size' to 'Custom'
Added support for Brother MFC-J775DW
Fixed problems with macOS 10.15 (Catalina)
Fixed problem with Canon 4400F
Fixed problem with Brother DCP-L2535DW
Fixed problem with 'Input | Batch list' not appearing
Fixed problem with 'Color | White point (%)'

What's new in version 9.7.07
Faster scanning with some document scanners
Fixed problem with some document scanners
Fixed problem with some USB scanners on macOS 10.15 (Catalina)
Fixed problem with 'Output | PDF multi page' set to 'Front/Back'
Fixed problem with duplex scans with Samsung CLX-6260
Reduced JPEG artifacts with some document scanners
Faster startup when USB scanner being used by another program

What's new in version 9.7.06
Faster scanning with high-speed document scanners
(Overlaps scanning with saving to disk)
- Fujitsu document scanners
- Canon DR-series document scanners
- Epson DS-series document scanners
- Newer HP document scanners
- Samsung document scanners
- Kyocera and other office document scanners
Solved problems with some Genesys Logic scanners

What's new in version 9.7.05
Faster scanning with Genesys Logic scanners (remembers calibration)
Preliminary support for transparency scans with Genesys Logic
What's new in version 9.7.04
Fixed problem with some Genesys Logic scanners
Added support for Brother MFC-L2685DW

What's new in version 9.7.03
Added support for 6 new Canon DR-series document scanners
- DR-C230
- DR-C340
- DR-M260
- DR-G2090
- DR-G2110
- DR-G2140

Update on Catalina
Since the last newsletter we've added support for 15 more scanners under Catalina. (Catalina is the latest release of macOS X 10.15. The main thing Apple has done is remove support for running 32-bit programs, and we have a 64-bit version of VueScan.)
Our aim is to add support for scanners natively in VueScan, in particular the scanners that use the Genesys Logic chipset. These include the Plustek OpticFilm scanners along with a number of older HP and Canon flatbed scanners.
We're still working to add support for more Plustek OpticFilm scanners and to solve problems with a few other scanners under Catalina.
VueScan in the press
Catalina is big news for Apple users, especially if you have a scanner.
For the first time ever, VueScan was featured in Forbes Magazine.
Frequently Asked Questions
Q) Why don't you have an automatic update feature on VueScan?
A) You get notified of the availability of an update in the splash screen of VueScan every time you run it. You get to choose yourself when (or if) you want to update. As the old saying goes "If it ain't broke, don't fix it." :)
Q) Why doesn't Adobe Photoshop or Photoshop Elements have an entry for "File | Import | VueScan" in newer Adobe releases?
A) Adobe has write-protected their Plug-Ins folder in newer Adobe releases. Click on this folder with the right mouse button and make it writable before installing VueScan.
Q) The Canon 4400F and 8400F aren't working properly on Catalina. When will this be fixed?
A) We're working on this and it will hopefully be fixed before December.
RootsTech London
We attended RootsTech for the first time last month in London – a conference and exhibition on genealogy. We've realised that many of our customers are interested in the subject, and we would like to make sure that VueScan is ticking all the boxes. So, if this is you – or someone you know – please let us know the following:
In genealogy – what do you use VueScan for? (Photos / slides / film / documents)
What feature in VueScan is the most useful for you?
What publications / websites do you read?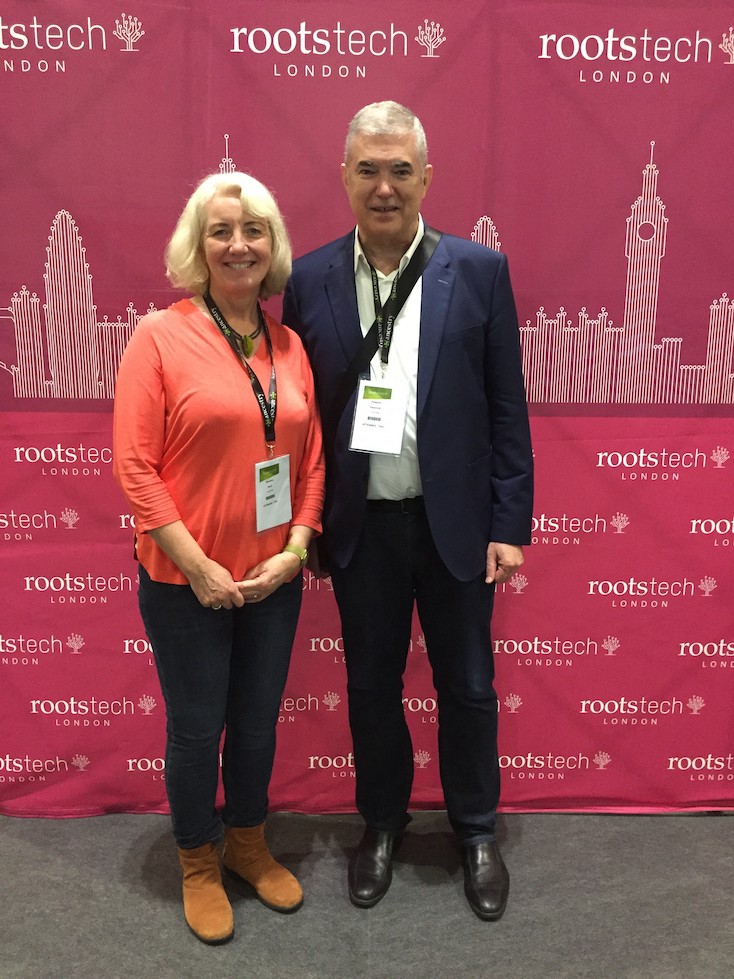 Document Management Software Recommendation
People often ask us what the best way to organize their scanned documents once they scan them. There are a lot of different solutions for this, ranging from keeping them organized in folders to large and complex document management systems used by large companies.
One product that we think does a very good job is DEVONthink for Mac and iOS. You can organize your documents into different databases with different tags/metadata. It has a great search feature that lets you find the exact document you're looking for by searching the text within the document. It has many more features too and it's a great paperless office solution for anybody who is going to be scanning in a large number of documents. You can download a free trial here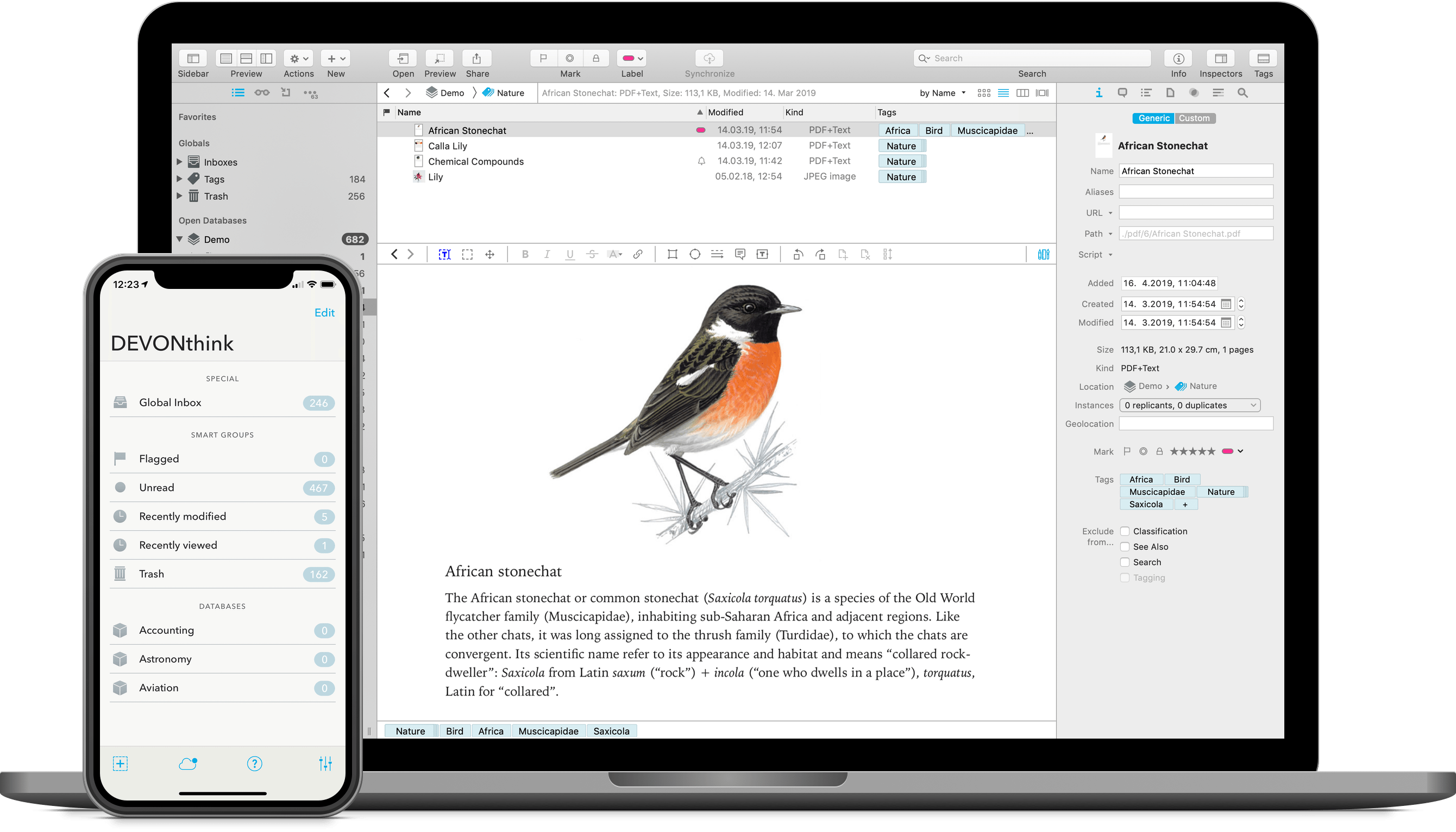 Customer Comment
Here are two more of the recent endorsements we requested. Thank you to everyone who sent one in, and please continue to do so!
Barry Lee runs an advertising company in California and uses a Minolta SC-215 Scanner/Copier with MacOS Mojave.
I have been your Hamrick Software customer for several years now and I just couldn't be happier with the product you provide. The VueScan technology lets you get most any scanner up and running quickly and efficiently. The best features of all are your support via newsletter and your real-people assistance. I have five graphic-centric sites that rely heavily on my scanner output on one level or another and downtime is never one of my concerns, all thanks to Hamrick Software. You're the best!"
Barry Lee at www.cheapadagency.com.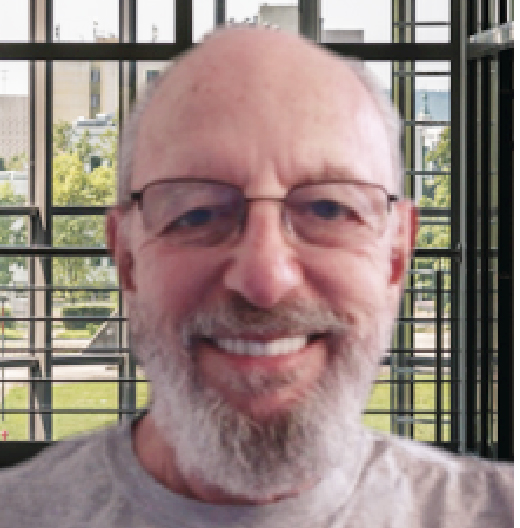 Larry Lindahl is a landscape and travel photographer based in Sedona, Arizona, USA. The accompanying image was scanned using a Nikon CoolScan 9000 with MacOS Mojave 10.14.5. Have a look at some his fantastic photos at https://www.larrylindahl.com/
Using VueScan with my Nikon Cool Scan 9000 is the perfect combination to get the most out of my medium-format 6X7 film transparencies. VueScan gives me the high-quality digital files that I need to get my film images noticed by photo editors. The scans capture the sharp detail, rich color and dynamic contrast that helps get the photos continually published in books, magazines, and calendars in this highly competitive age of digital camera captures. My work has been published in several books during the last few years, and the presentation has a seamless mix of transparency scans (35mm and 6X7 Fuji Velvia film), and my current digital camera images. It's rewarding to see film images collected over several decades still be viable by transforming them into affordable digital files with a desktop scanner. The attached photo was recently published in the "Arizona Highways" 2020 wall calendar from a desktop scan from one of my medium-format film images using the Nikon scanner and VueScan. Thank you VueScan for continuing to update your software to maximize the potential of my scanner.
Photo Location: Oak Creek Canyon, Coconino National Forest, Arizona