When it comes to scanning film, there are a few things to keep in mind. First, what kind of scanner are you looking for? There are many different types on the market, from flatbed scanners that can handle 35mm film to dedicated film scanners that offer high resolutions and fast scanning speeds.
Second, what is your budget? Film scanners can vary greatly in price, so it's important to find one that fits your needs without breaking the bank.
Third, what features and capabilities are you looking for? Some scanners come with features that help with dust and scratch removal, while others offer simple scanning and nothing more.
Fourth, how fast do you need the scanner to be? If you're only scanning a few slides at a time, speed may not be as important of a consideration. However, if you have hundreds or even thousands of images to scan, you'll want a scanner that can do the job quickly. By taking these factors into consideration, you'll be sure to find the perfect film scanner for your needs.
Film Scanner Types
Anyone who has ever shopped for a scanner knows that there are seemingly endless options on the market. There are a few different types of film scanners on the market, each with its own advantages and disadvantages. Flatbed scanners are the most common type of scanner, and many models now come with the ability to scan 35mm film. However, flatbed scanners can be slow, and the quality of the scan is often not as high as that of a dedicated film scanner.
Dedicated film scanners are purpose-built for scanning film, and they usually provide the best quality scans. However, they can be expensive, and they often require a computer to operate. They also generally won't support scanning larger format film and you're left with 35mm only.
The third type of scanner is an all-in-one unit that scans to an SD card. These scanners are much less expensive than dedicated film scanners, but the quality of the scan is often not as good.
Whichever type of scanner you choose, make sure that it is compatible with the type of film you want to scan. 35mm film is the most common type of film, but there are also other sizes, such as medium format and large format.
What Flatbed Scanner is Best for 35mm film?
When it comes to scanners, flatbed scanners are generally considered to be the entry-level option. They typically provide pretty good quality scans at a price point that ranges from a few hundred USD to close to a thousand USD. There are many new scanners being made by Canon and Epson as well as a significant used market available. In terms of features, flatbed scanners usually have a decent scanning speed and resolution. However, one downside of flatbed scanners is that they can be bulky. Overall, flatbed scanners are a good option for those who need to scan film/slides as well as documents or photos on a regular basis but don't require professional-grade quality.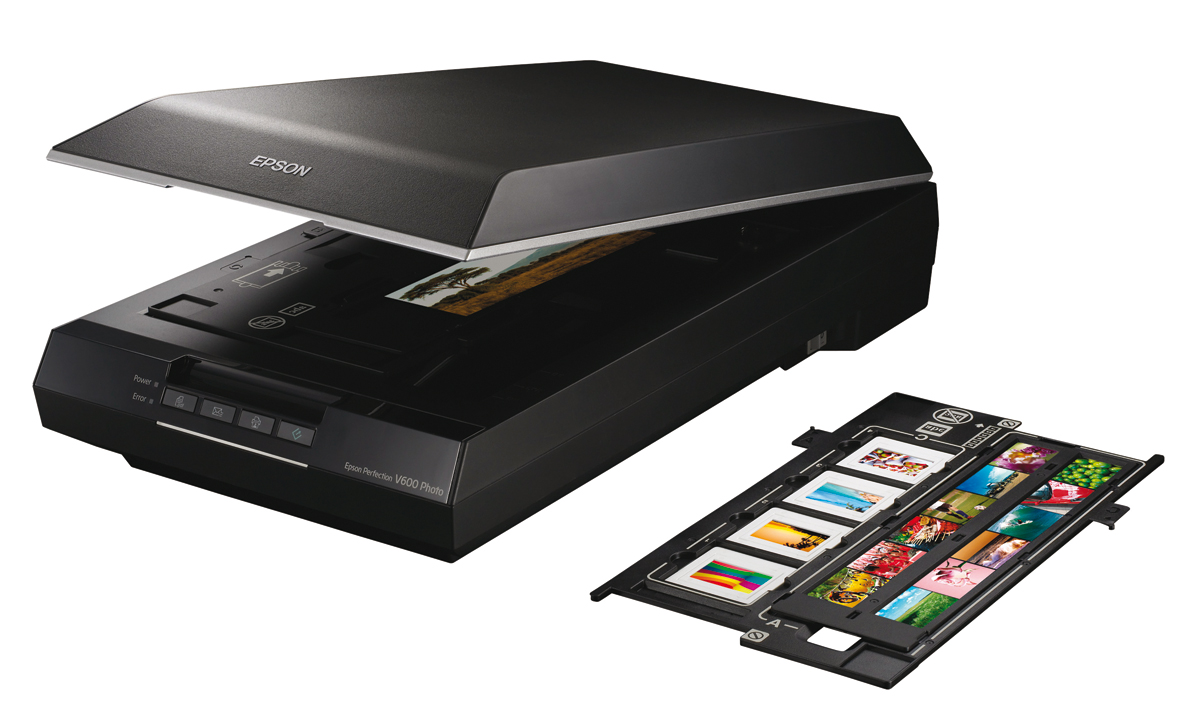 If you're a photographer looking to get into scanning your own film, the Epson V600 is the perfect scanner to start with. It's still being made new, so it's widely available from most retailers that sell camera equipment. And at $230, it's an affordable option for anyone on a budget.
It is easy to use and affordable, and it works with all kinds of film and slides (35mm, medium and large format). The V600 can scan 35mm film at resolutions up to 4800 dpi, which is more than enough for most people's needs. Additionally, the Epson v600 also works as a flatbed scanner, making it a versatile option for those who need to scan both film and documents. While the v600 is a little slow and the quality is not quite as sharp as some of the more expensive Epson scanners (v700/v850), it is still an excellent scanner for those who want to digitize their old film photos.
So if you're looking for the best scanner for scanning film, the Epson V600 is the way to go.
What is the best dedicated film scanner?
When it comes to scanning transparencies, dedicated film scanners are the way to go. These scanners are designed specifically for the task at hand, and as a result, they tend to produce better results than all-in-one units or even high-end flatbed scanners. Of course, you can expect to pay a bit more for a dedicated film scanner, but the difference in quality is often worth the extra investment. When shopping for a film scanner, be sure to pay attention to the maximum resolution and optical density. Higher resolutions will allow you to create larger prints or make more detailed edits, while higher optical densities will result in more accurate colors and finer details. Ultimately, the best scanner for you will be the one that meets your specific needs and budget.
Although dedicated film scanners have some advantages, there are also two significant drawbacks to consider. The first is that they usually only support 35mm film or slides. If you want to scan anything else, you'll need to invest in a more expensive medium format scanner. The second drawback is price. Dedicated film scanners are typically more expensive than flatbed scanners, making them a less budget-friendly option. However, if you have the money to invest and you need to scan a lot of 35mm film or slides, a dedicated scanner may be worth the investment.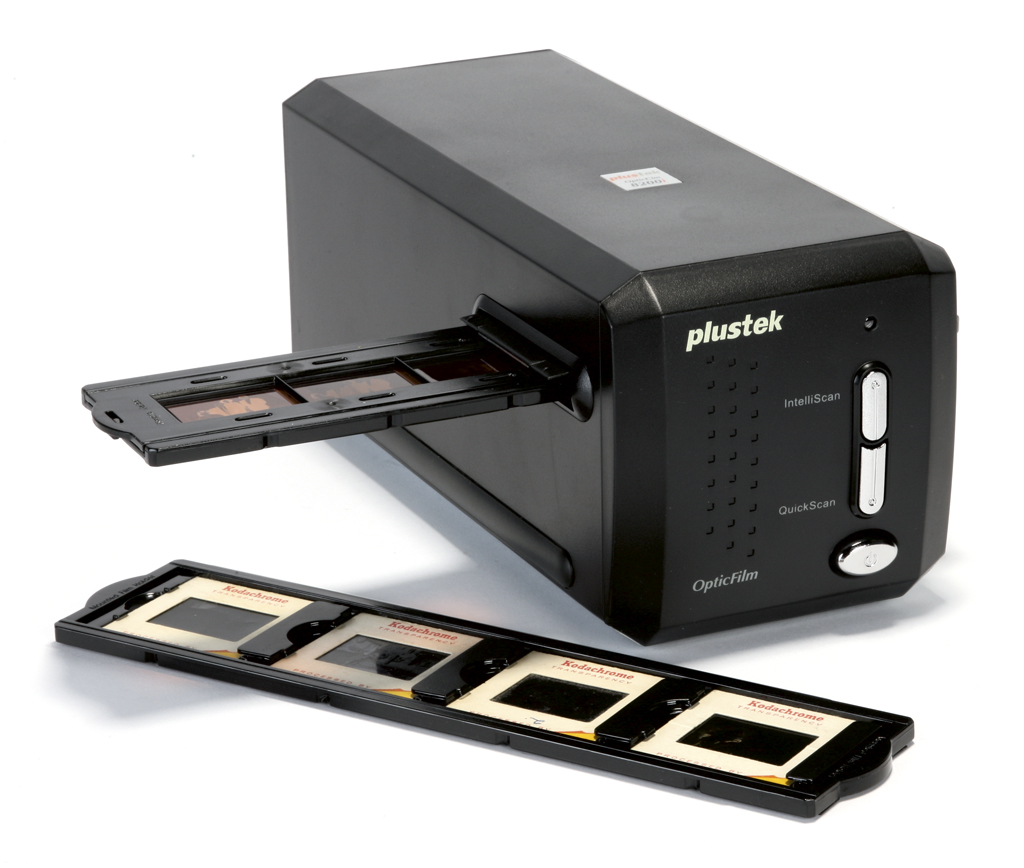 The Plustek OpticFilm 8200i SE is the best dedicated film scanner on the market. It features a dedicated infrared scanning channel that allows for the removal of dust and scratches from your scans. The 8200i SE also has a high-resolution sensor that produces superb image quality. And if you need to scan slides or negatives, the 8200i SE comes with an integrated slide holder. Overall, the Plustek OpticFilm 8200i SE is the best choice for anyone who needs a top-notch film scanner.
What is the best used film scanner?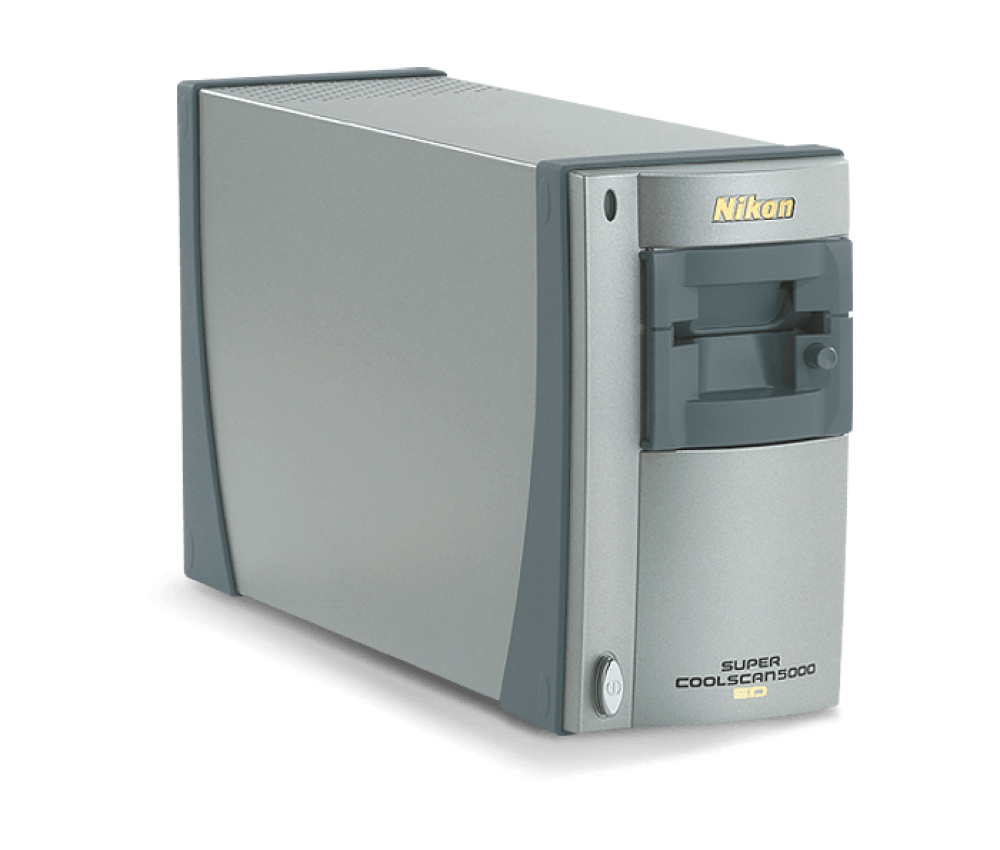 When it comes to scanning film and slides, the Nikon CoolScan 5000 is the gold standard. Unfortunately, Nikon no longer makes them, which means your only option is to buy a used scanner.
However, the CoolScan 5000 is worth the investment because it's an extremely well-built scanner that will last for many years. Plus, it produces high-quality scans that are perfect for printing or sharing online. If you're serious about digitizing your film collection, the CoolScan 5000 is the best scanner on the market.
Nikon scanners are known for their durability and longevity. We have had customers who have used Nikon scanners for over 20 years and are still able to resell them after they use them. Often for a high price than they originally paid for them. This is because Nikon scanners are built to last and deliver high-quality scanning results. In addition, Nikon scanners are easy to use and maintain, making them a popular choice. Whether you need a scanner for occasional use or heavy-duty scanning, Nikon has a model that will suit your needs. So if you're looking for a scanner that will give you years of service, Nikon is the way to go.
What is the best way to scan film?
When you're looking to digitize your film or slides, you have a few different options available to you. You can use a scanner, pay someone to scan them for you, or use a DSLR camera setup. Scanning the film or slides yourself is usually the most cost-effective option, as it pays for itself after not that many uses. Additionally, it gives you the ability to ensure that the scans are coming out exactly as you want them. That said, it can be time-consuming to scan everything yourself. If you'd rather not spend the time doing it, you can always pay someone else to handle the scanning for you. Whichever method you choose, digitizing your film or slides is a great way to preserve your memories for years to come.