Save your Scanner from the Landfill
Purchase VueScan and keep using the scanner you already have
Standard Edition
Great for occasional scanning

Free Trial

Free Updates for 1 year

Flatbed/Document Scanning

Enable Film/Slide Scanning

Create OCR Text Files

Enable Advanced Features
30 Day Money Back Guarantee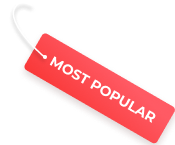 Professional Edition
Great for advanced scanning or long term use

Free Trial

Unlimited Free Updates

Flatbed/Document Scanning

Enable Film/Slide Scanning

Create OCR Text Files

Enable Advanced Features
30 Day Money Back Guarantee
CAN I TRY VUESCAN BEFORE I BUY?
You can test VueScan with your scanner for as long as you'd like without buying it first. We're sure you'll find VueScan to be useful, so we also offer a 30-day conditional money back guarantee after you buy VueScan
HOW LONG WILL I GET FREE UPDATES?
You can use the version you purchase for as long as you want. you get free updates for one year with the Standard Edition and unlimited free updates with the Professional Edition.
HOW OFTEN ARE NEW VERSIONS RELEASED?
There is usually an updated version of VueScan every week or two, and these include improvement, new features, support for additional scanners, bug fixes, and support new operating systems like Wiindows 10 and Mac OS X 10.14 (Mojave).
CAN I USE VUESCAN ON MORE THAN ONE COMPUTER?
You can use VueScan on up to four different computers that you personally use, with an y combination of operating systems, with any number of scanners, both x32 and x64, with a single license.
IF I PURCHASE THE STANDARD EDITION NOW, CAN I UPGRADE TO THE PROFESSIONAL EDITION LATER?
Yes! You can upgrade to the Professional Edition at any time by going to this page.
HOW CAN I GET AN OLD SERIAL NUMBER OR PRINT AN INVOICE?
You can access old serial number or print an invoice at this page.
ARE THERE MULTI-USER DISCOUNTS?
Yes! You can purchase multi-user licenses for VueScan at this page.