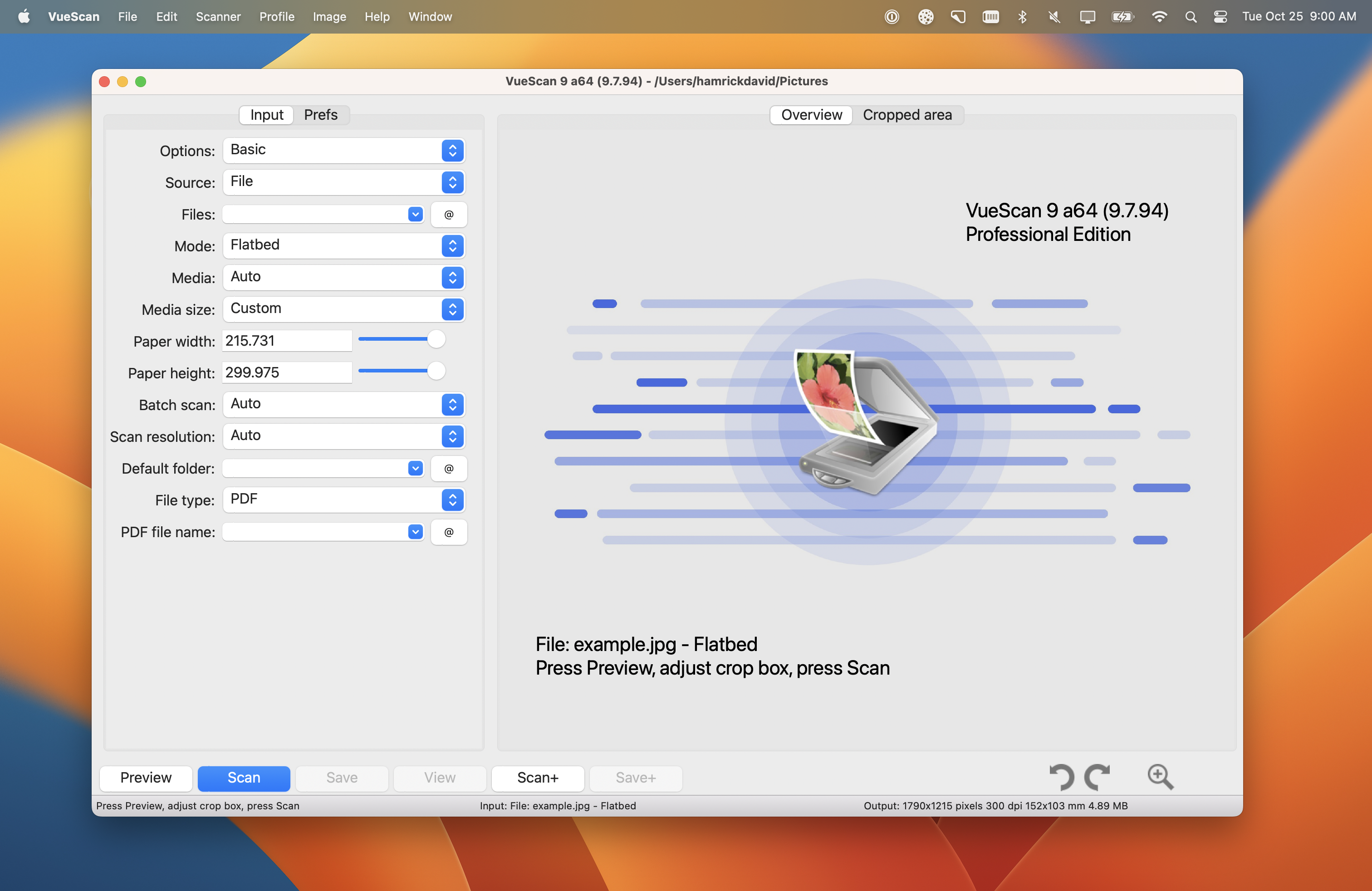 We're pleased to announce that VueScan, the world's most popular 3rd party scanner software, now supports macOS Ventura. This means that users of Apple's latest operating system can take advantage of VueScan's powerful scanning features. Whether you need to scan documents, photos, slides, or film, VueScan has you covered. With its simple and intuitive interface, VueScan makes scanning easy for anyone.
Whenever a new operating system comes out, there always seem to be a few kinks that need to be worked out. Software that once ran without a hitch suddenly starts causing errors, and drivers that were previously stable suddenly become unreliable. While it can be frustrating to deal with these incompatibilities, it's important to remember that in the case of scanners, there is a solution.
We're pleased to announce that the latest version of VueScan, 9.7.94, is now compatible with macOS 13 (Ventura). This update fixes a number of issues that our users were experiencing, and we're grateful to those who helped us test and debug the new release. If you have a license that allows you to download updates (purchased within the last year), then this update is free for you.
VueScan is a scanning software that is designed to support scanners that are not supported by their manufacturers. Whenever a new OS comes out, we release a new version of VueScan with support for the new OS. We also create scanner drivers so that we don't rely on software or drivers from the scanner manufacturer. This allows us to keep our software up-to-date and improve our support for new scanners. Additionally, it means that we can provide support for older scanners that are no longer supported by their manufacturers. By using VueScan, you can keep using your old scanner even when the manufacturer stops supporting it.
If you're using macOS Ventura, we recommend that you download and install the latest version of VueScan. This will ensure that you have the best possible experience when scanning with your Apple computer. As always, if you have any questions or need help getting started, our support team is here to assist you. Thanks for choosing VueScan!
macOS 13 Ventura
macOS Ventura, the latest version of Apple's operating system for Mac computers, was released to the public on Monday, October 24. Ventura includes a number of new features and enhancements. macOS Ventura also includes updated versions of several built-in apps, such as Mail, Safari, and Messages. In addition, the new operating system includes a number of security improvements, such as better protection against malware and phishing attacks. Overall, macOS Ventura is a solid update that brings some welcomed new features and enhancements to Mac users.
So, should you update to macOS Ventura? Here are a few things to consider. First, check to see if your software is compatible. In most cases, it will be, but there may be some bugs. Second, make sure your computer supports the new operating system.
When it comes to scanning, macOS Ventura users can rest assured that VueScan will work great. We have had dozens of users test the program on their devices and have fixed all of the outstanding issues we've heard about. So, if you're using macOS Ventura and need to scan documents, photos, slides, or film, VueScan has you covered.
"VueScan is Damaged" Error Message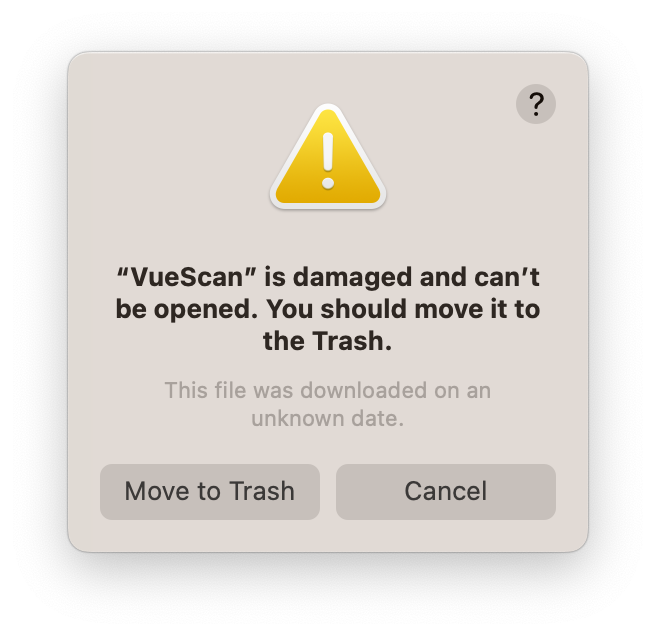 If you're getting an error that says "VueScan is damaged and can't be opened," that means you are running an older version that isn't compatible with macOS Ventura. You should download the latest version from our website. Newer versions of VueScan are always compatible with the latest macOS release, so updating to the latest version should fix the problem. If you're still getting the same error after updating to the latest version, please contact our technical support team for further assistance. Thanks for using VueScan!